Mac McLaren
Mac McLaren has been a Stoll resident since August 2015. Mac served in the British Army as an Infantry Soldier for seven years, including three tours in Northern Ireland, two tours in Bosnia and one in Iraq. He loved serving because of the camaraderie the Army provided as well as the discipline and the busy, active nature of life in the Armed Forces.
When injuries forced Mac to leave Service life behind, Mac was distraught. Without the structure and rigour of the Army, Mac found himself without a home and spent a year staying with one friend after another, or sleeping in his car. He knew he needed a place to call home and a job to regain some stability in his life, and so he reached out to Stoll.
Stoll found him a one-bedroom flat in London. "I kind of sofa-surfed for a while," says Mac. "I contacted Stoll and they were like "right, let's get you down for an interview. They didn't turn their back on me. After a year homeless, with no place to call my own, suddenly I walked in that front gate, and it felt like walking through the barrack gates again."
Stoll is the UK's leading provider of supported housing for Veterans. Stoll provides award-winning, high-quality housing at social rents, combined with support services for residents and vulnerable and disabled Veterans.
Stoll's work helps people like Mac get their lives back on track, supporting them through a range of health and wellbeing services, advice and training.  Since finding a home with Stoll, Mac has pursued his passion for photography. "One of the things that Stoll have helped support me through my time here is my photography. I traded one sight for another sight basically – I changed my barrel to a lens." Mac's camera skills have seen him travel to Milan to take pictures at the 2016 Champions League Final supported by Stoll funding, and also to Orlando and Toronto to photograph the Invictus Games.
Mac also puts his skills to good use closer to home, where he has been official photographer at Stoll events such as the opening of its latest development at Centenary Lodge, Aldershot. He also organises the annual archery tournament at Stoll, together with the Veterans Support Association. As well as social and community events, Stoll also provides free fitness, health and wellbeing activities and complementary therapies to residents, as part of our support services enabling them to lead fulfilling and independent lives.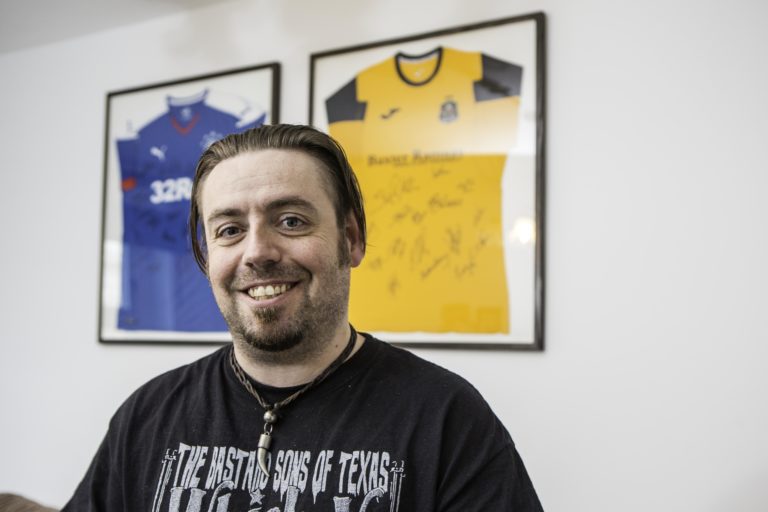 Although many people make the transition from the Armed Forces to civilian life without difficulty, there are those that struggle to adjust and end up without a roof over their head. We want every single ex-Serviceman and woman to be empowered to live comfortably and independently after leaving the Armed Forces. As Mac says, "I just want the same as anyone else – a place I can call my own."