A Christmas lunch to remember!
Stoll was lucky enough to have celebrity chef Chris Golding come to the Fulham site on the 21st December and cook a Christmas lunch (with all the trimmings!) for Stoll residents. It was a wonderful afternoon with entertainment from the Veterans Voices choir and a beautiful rendition of Silent Night by our very own Charlotte Howes.
Chris brought a team of helpers along with him to ensure all the residents were treated to a delicious meal and the team from the ever popular Veterans Kitchen at Stoll were also there to offer their expertise. The afternoon was rounded off by a disco all made possible by a Stoll resident bringing his DJ decks and encouraging guests to hit the dancefloor.
The BBC came in on the day to film the festivities and to speak to Stoll Chief Executive Ed Tytherleigh about how Stoll supports its Veterans during this time of year. One resident Tina Fairbrass also very kindly shared her story with the BBC including how she was housed by Stoll at a very difficult time in her life.
Chris came back on Christmas day to cook lunch for residents and even ensured those residents who preferred to stay in, had lunch delivered to their flat.
Many thanks to Chris and his team and our brilliant Health and Wellbeing Manager George Bageya, for making all this possible.
Until next year!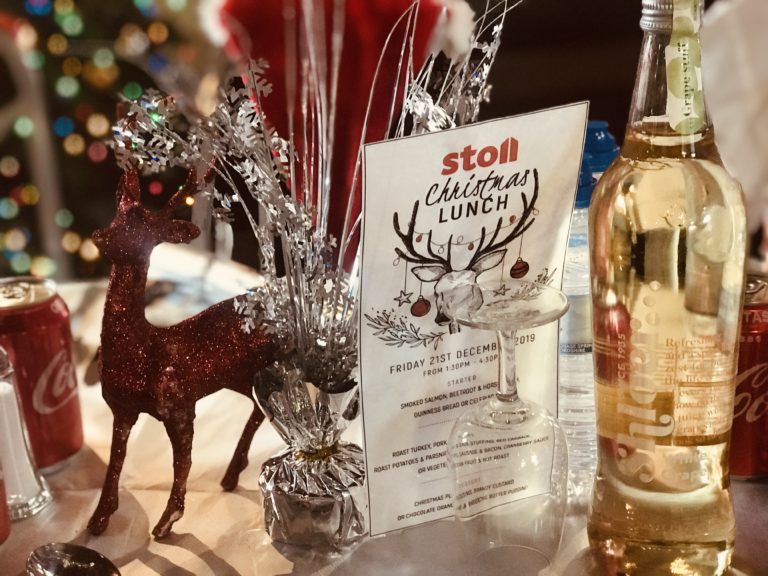 Photo credit: Mac Mclaren