Can an appeal for 100 homes really help homeless people?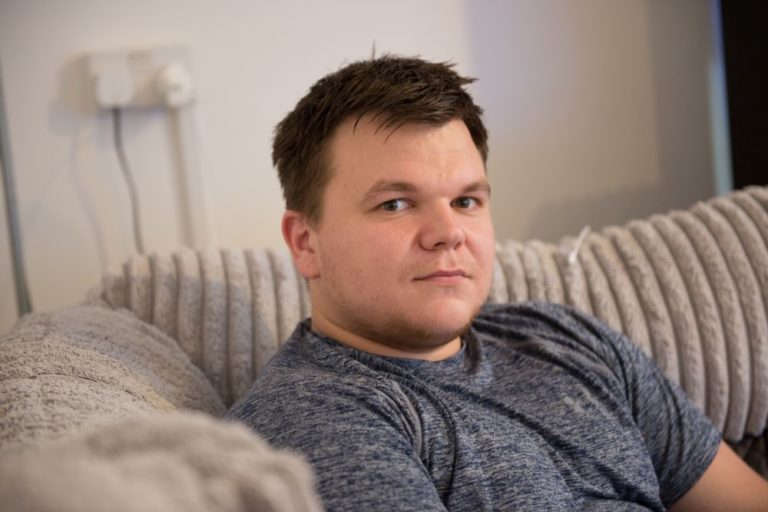 For those of us working to make homelessness for the people we serve a thing of the past, the very existence of World Homeless Day is a stark reminder of the challenges faced by thousands of people every day.
But I am optimistic about the future – and there are practical ways social landlords can help us make sure every Veteran has a home.
Unfortunately, the latest government figures (1) make pretty grim reading – a 15% increase in the number of people sleeping rough in the last year alone.  As if that's not shocking enough, the overall increase in the number of homeless people in the last seven years is a massive 169%.
This is clearly an issue that is not going away and, within those figures, authoritative research by the University of York (2) reports that every year over 1,000 of those people are Veterans; some estimate that nearer to 3-4,000 ex-Service personnel are actually in urgent need of housing each year.
One Veteran in this situation is Johnny (3), who by his own admission struggled without the structure that Army life had provided him with. After leaving the Forces, he tried a few jobs but keeping work going was tough. When his relationship broke down he found himself homeless, camping down in bin areas of blocks of flats and getting by on people's leftovers or market stall throwaways. With support from Stoll, Johnny not only has a safe, affordable place to call home but now runs a well-respected social enterprise.
While the number of homeless Veterans may seem relatively small in the grand scheme of things, people like Johnny inspire me to push on and make sure we're finding solutions to this very real problem; not least because we have a moral duty to look after those who have served our country.
Alongside the ongoing lobbying work, there are practical solutions that can help right now. Last week, the team at Stoll launched a nationwide appeal urging social housing providers to allocate at least one property to someone who has served in the Armed Forces. The House 100 Veterans appeal aims to secure at least 100 properties from social housing providers in England and Wales by the end of the year.  Stoll will then match Veterans who need a home with an appropriate property.
The scheme currently has a waiting list of over 300 Veterans looking for accommodation and although we are grateful to already be working with about 90 housing providers we always need more properties to meet the demand for housing.
The House 100 Veterans appeal has a special significance as it comes as the nation prepares to commemorate the centenary of the end of World War One. By supporting our appeal it's a powerful way to remember the sacrifice that people made not only during World War One but in the conflicts since.
In less than a week, I'm delighted that we've been approached by several housing associations who want to help. This World Homeless Day I'm urging you to take the small step and contact us to help us get Veterans homelessness close to zero.
---
Find out how your housing association can support the Veterans' Nomination Scheme.  This online tool highlights the areas of unmet need where more properties are urgently required.
(1) Rough Sleeping Autumn 2017 Statistical Release
(2) https://www.stoll.org.uk/about/research/
(3) Name changed to protect Veterans' identity