Support Stoll: COVID-19 Appeal Launch
A Message from Stoll's Chair Air Vice-Marshal Ray Lock, CBE
---
Dear Supporters,
The challenge of dealing with COVID-19 is impacting families and communities across the country in a way that most of us have never seen in our lifetimes. It is a time for us all to pull together to support each other.
Here at Stoll, we face a challenge that is greater than most. The majority of our Veterans are in an 'at risk' category because of their age, health or other need. Very few have family and friends to fall back on and many of our properties are in the middle of busy, metropolitan areas where the virus can spread very quickly.
We are making preparations so that we will have fit staff to support any member of our Stoll community who is self-isolating, and make sure that we keep our projects open throughout the time ahead. We are also helping all our 'at risk' residents to minimise social contact be supporting them to shop, access prescriptions, receive care and carry out as many routine tasks as possible without the need to go out into the community.
The current situation is also challenging us financially. We don't receive Government funding and so rely on fundraising for our income, which has been hampered due to fundraising events being cancelled. At the same time, we are having to pay for extra staff and use agencies to support our communities during this national crisis.
The challenge for the Stoll team is huge and could cost us hundreds of thousands of pounds. But we are determined to meet this challenge. Not only are we supporting people to live independent lives, but in the coming months we are trying to save the very lives of our Veterans.
We would be delighted if you were able to continue to support Stoll through this difficult time, as an extension of your own community. All funds raised will go directly into supporting vulnerable Veterans. Please use the links at the bottom of this letter to make a donation.
Thank you for your kind and continued support.
Yours,
Air Vice-Marshal Ray Lock CBE
For one-off or regular donations:
For one-off donations only:
Official Website (Powered by WorldPay)
---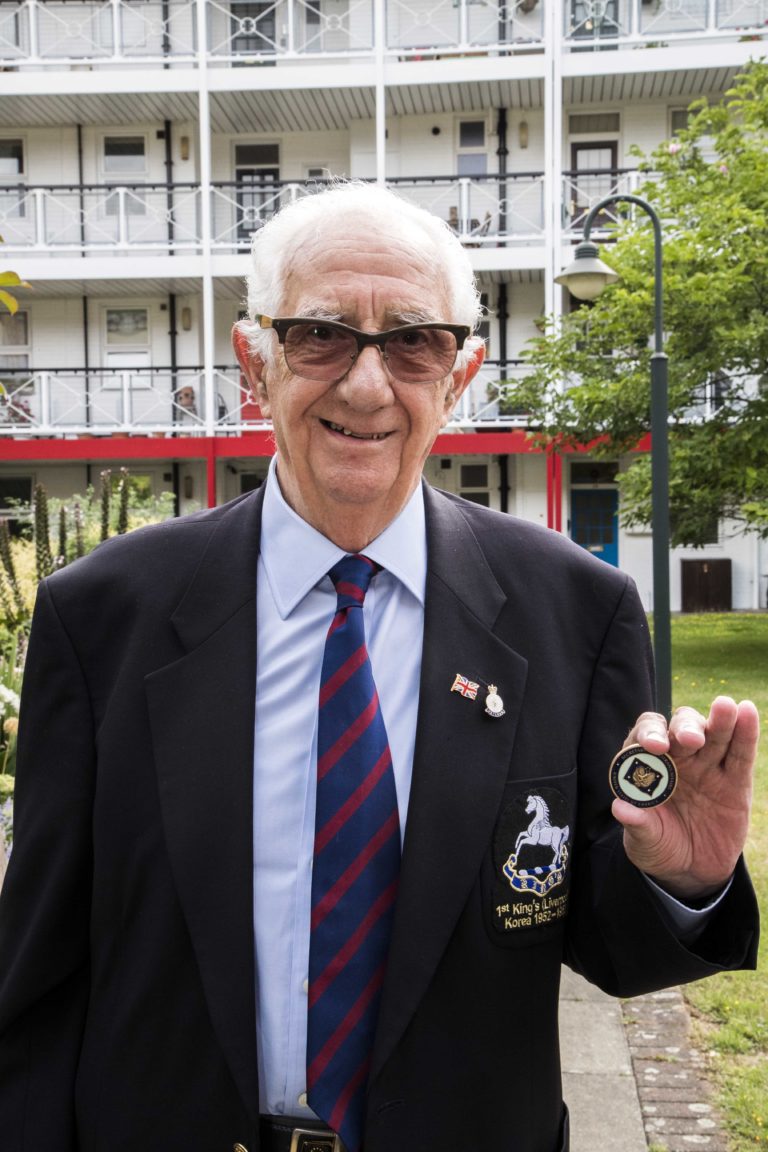 Veteran George Brown has been at Stoll since 2014. He has lived through the Blitz, served in Korea and worked in the Foreign Office. He is one of many elderly residents at Stoll who will need to depend on us more in the next few months. Read more about his story here.