Farewell and a Warm Welcome!
Dear Residents,
Re: Farewell – and a Warm Welcome!
I confess it has not quite been the leaving I expected over the past few weeks as my plans to get around all the estates and to say goodbye face-to-face have been undermined by the outbreak of COVID-19.  Nor has it been a quiet ending to my tenure of Chief Executive of Stoll!  But I must thank everyone for their will to support each other and pull together it what will continue to be a very difficult time for us all over the coming months.  Staff and residents have been magnificent.
The most important message is to share what a privilege and an honour it has been to represent Stoll and everyone connected with the charity over this previous nine years.  I will remain proud of my time at Stoll for the rest of my life.  Countess of Wessex House and Centenary Lodge are wonderful new projects and we have been working on the redevelopment of Sir Oswald Stoll Mansions since 2012.  It will happen one day.
But perhaps the biggest change in my time at Stoll is the leadership Stoll has shown nationally as we have become the 'experts in the room' on all things to do with housing and homelessness within the veterans community and, as a result of this work, the amount of veterans needing urgent housing this country has gone down considerably.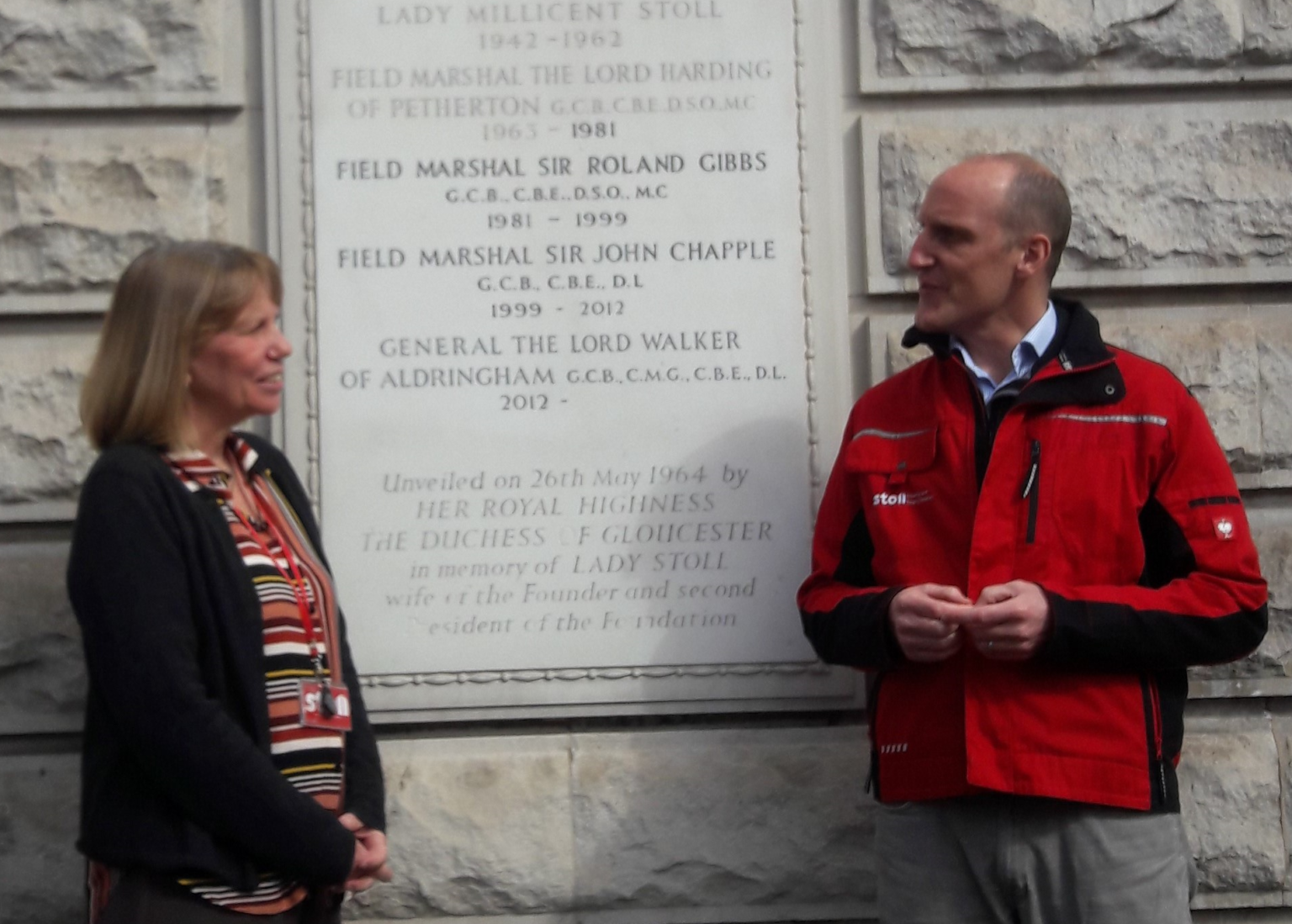 To the 700 tenants who have lived in a Stoll property during my tenure, the 300 tenants we supported through outreach service, the 600 households we have accommodated through the Veterans' Nomination Scheme and the many more who we have supported through our activities and services; it has been a privilege to serve you and we have only every tried to do what it best for all the people we support.
My final task is to introduce our interim Chief Executive, Sarah Berzon, who many of you know already as our Director of Corporate Services.  Sarah will be stepping into the leadership role while we recruit a permanent Chief Executive later this year.  She is hugely capable and will ensure a steady hand leading Stoll over the coming months.
Yours,
Ed Tytherleigh
My last message as Chief Executive