Launch of the No Homeless Veterans Campaign
The No Homeless Veterans campaign launches today, calling on local authorities across the country to better identify and support veterans in housing need.
The campaign is coordinated by Stoll and led by the Cobseo (Confederation of Service Charities) Housing Cluster, which co-ordinates the response of charities to homeless veterans. It is funded by the Forces in Mind Trust.
The campaign follows new analysis of government data which shows that veterans are slipping through the net; losing out on the enhanced support and housing available to them. The latest Ministry of Housing, Communities and Local Government (MHCLG) homelessness data reveals that over the last year just 1,780 homeless veterans were identified by local authority housing services, out of 246,290 cases of homelessness recorded in the period – just 0.72% of accepted cases.  A University of York research study commissioned last year by veterans' charity Stoll and social housing provider Riverside, suggests that up to three per cent of people sleeping rough in England are ex-Service personnel. The number identified by local authorities should therefore be far higher and this suggests that over 3,500 homeless veterans could be slipping through the net each year.
A new survey released to coincide with the launch of the campaign shows overwhelming public support for veterans. Eighty per cent of the British public agree more needs to be done to identify and support veterans at risk of homelessness. The vast majority (95%) believe stable housing is important in helping veterans adjust to civilian life.
The No Homeless Veterans campaign aims to reduce veterans' homelessness as close to zero as possible. It calls on local authorities, homelessness charities and advice agencies such as Citizens Advice, to 'Think Veteran' in order to identify former servicemen and women and signpost them to the enhanced support services available to them.
Ed Tytherleigh, Stoll Chief-Executive and Co-Chair at the Cobseo Housing Cluster, says:
"Most veterans make a smooth transition from military to civilian life, but it is too easy for ex-Service personnel, especially younger veterans and early Service leavers, to end up homeless.

We believe we can reduce the incidence of homelessness among veterans as close to zero as possible. But this will only happen if we ensure we are effectively identifying veterans and providing a clear housing pathway. We are calling on local authorities and advice agencies to support the No Homeless Veterans campaign, to identify veterans in housing need and channel them through to appropriate support as quickly as possible. Together, we can end this shameful but avoidable situation."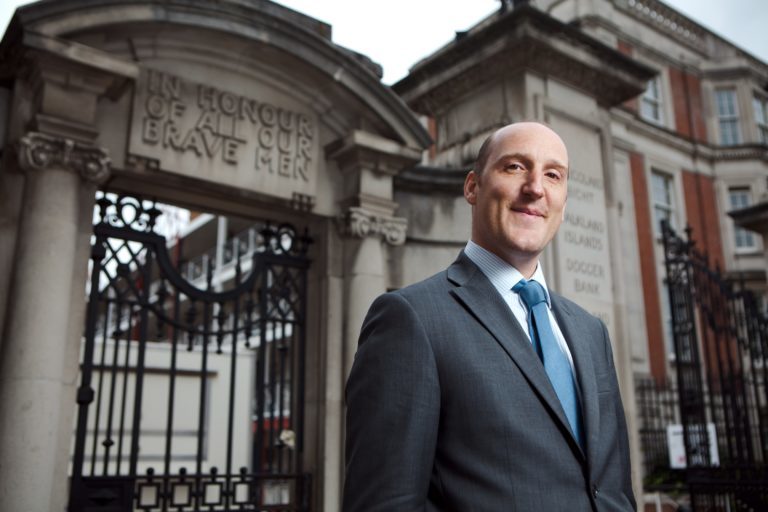 Stoll resident Mac McLaren was an infantry soldier in the British Army for seven years (1998-2005), including three tours in Northern Ireland, two tours in Bosnia and one in Iraq.
When injuries forced Mac to leave the Forces, he was distraught. Without the structure and discipline of the Army Mac became homeless and spent a year staying on friends' sofas or sleeping in his car. He approached his local authority for social housing but was told he didn't have enough housing points and was put at the bottom of the list.
When Mac's marriage broke down in 2014 he again found himself homeless. Once again he approached his local authority for housing but again missed out on being housed because he was told he was not a priority case. It wasn't until he contacted Stoll that he was finally able to receive help.
Mac says:
"Within no time I had somewhere to call home and the safety net I needed to help me get my life back on track. The No Homeless Veterans campaign helps local authorities honour the pledge made in the Armed Forces Covenant and means veterans will no longer find themselves in the position I was in.

Before I found Stoll it felt like everyone had turned their back on me. I was in a very low place and felt like I had run out of options. I just wanted the same as anyone else – a place I could call home."