Stoll Holds Annual Service of Remembrance
Annual services of remembrance took place today across Stoll's sites as we remembered all those who gave their lives in service to their country in conflicts and war-zones around the world.
The remembrance service that took place at Stoll's largest site, the Sir Oswald Stoll Mansions, was well attended and Stoll residents and staff were joined by friends and family as well as representatives from Chelsea Football Club and members of the local community. The service was conducted by Father Chris Rankine from St John's Church in Fulham. Mia Plummer, a student musician from the Royal College of Music, played the Last Post and Reveille.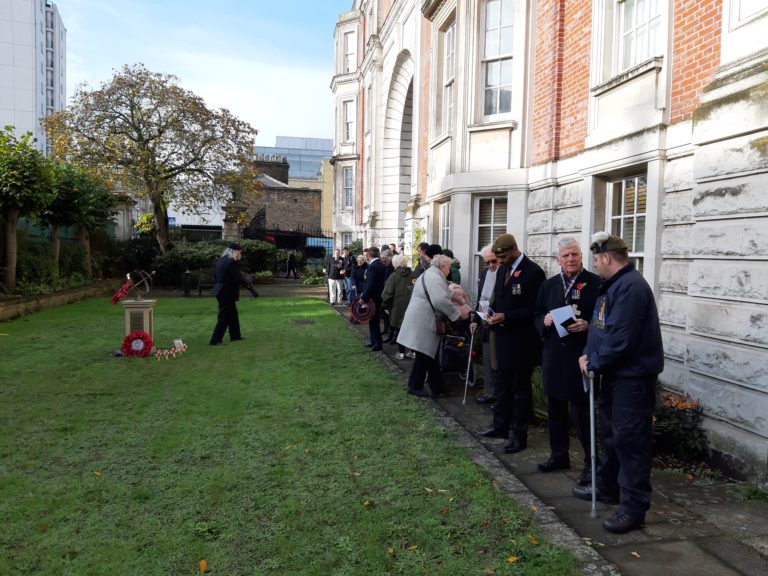 The Sir Oswald Stoll Foundation was founded in 1916 to help injured servicemen returning from World War One. Since then, Stoll has housed and supported veterans from almost every conflict in which the British Armed Forces have been involved including the Second World War, the Korean War, the Falklands War, Northern Ireland, the Gulf War, the Bosnian War, the Sierra Leone Civil War, the War in Afghanistan and the War in Iraq.