Ian Burton, The Gateshead Housing Company
Ian Burton, Rent and Income Team manager
"The Gateshead Housing Company manages more than 19,500 properties on behalf of Gateshead Council. That's a lot of properties, but for the Rent and Income team it's all about knowing your customer.
"Every tenant living here has a story, and our priority is to get to know that story and find out what additional support may be needed to ensure they stay in their home in the long term. We want them to be fully supported to have a long, secure tenancy with us. We ask questions like: has this person owned or rented a house before? What is their income? What is their background? And of course, have they ever served in the Armed Forces?
"We work closely with The Armed Forces Outreach Service (AFOS), another service of The Gateshead Housing Company. They support veterans in the community on issues like housing, employment and so on. AFOS will often pass cases to us and we provide them with housing. With veterans we know that some are vulnerable – "civvy street" is an entirely different environment to the Armed Forces, so they are often unfamiliar with the practices of renting a home, paying bills and so on.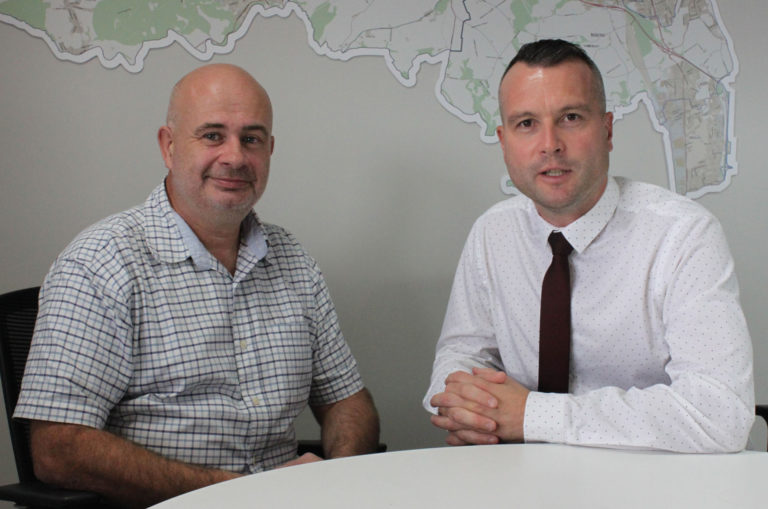 "Recently a veteran who has been a Gateshead tenant for 15 years was having issues meeting his rent payments. He had been in the Army in the 1970s and when he left, although he held down a job at a supermarket, he struggled with mental health issues and found it difficult to adjust. It ultimately led to financial problems and he was ill-equipped to navigate the benefits system (which can be complicated at the best of times).
"But he didn't want to admit he had a problem, and it got to crisis point. As he wouldn't step outside of his house, we went in and had a chat with him. We reassured him that we weren't there to take his home away from him. We found out what was going on with his finances, and looked into the benefits situation for him. We were then able to obtain an extra £400 per month for him, which made a huge difference as he had been receiving £600 per month. The extra income stabilised the situation for him and he cleared his debt. He's now doing much better and is maintaining a normal life at his home in Gateshead."