A-Z of Fundraising Ideas
Looking to fundraise but not sure where to start? From sponsored runs, to bake sales, there are so many ways that you can raise vital funds for Stoll.
Whether it's a new challenge you're looking for, or just a way to fundraise doing something you enjoy, the list below should give you some inspiration.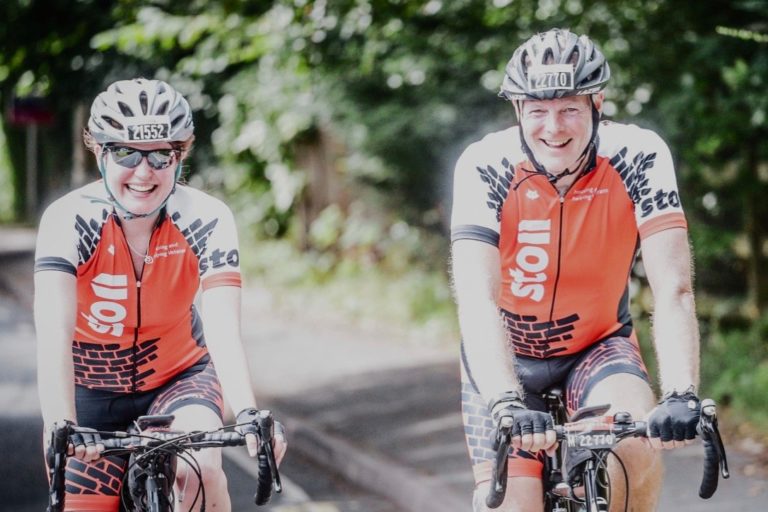 A
Alcohol-free zone – give up alcohol for a month and ask people to sponsor you.
Auction – organise an auction, ask your friends and family to donate items and donate the profits.
B
Bake Sale – hold a cake sale at work or get your local community baking and sell some tasty treats.
Bingo – who will be the first to check off all their numbers at a bingo night?
Beard shaving / growing – donned a beard for years? Or always been clean-shaven? Collect sponsorship for switching up your facial hair for a month!
C
Coffee morning – get together with some friends / family and enjoy a cuppa while raising money.
Competition – why not get some friends involved, see who can run 10k in the fastest time or who can do the most push-ups in 30 mins.
D
Donate your birthday – ask for donations in lieu of birthday presents.
E
Ebay your stuff – sell any unwanted items you have lying around and donate a percentage of sales to Stoll.
Eighties night – get some friends together, put on your best 80s getup and music, and dance the night away.
F
Film night – donate the cost of a cinema trip and watch a movie at home with friends.
Fancy dress – this can be done either at work or with friends; donate £2 and dress up for the day. You could even throw a party afterwards to raise even more funds!
Football tournament – charge teams to enter.
G
Give something up – from take away to social media, could you give something up for a period of time? Get people to sponsor you. Top tip: kick of your fundraising by donating what you would have spent on a takeaway for example.
Guinness world record e.g. number of strangers high-fived in a minute (21). This is a great way to gain press coverage too!
H
How many? Set yourself a physical challenge, how many sit ups can you do in 30 mins? Can you do 50 burpees in a row?  Top tip: ask people to donate £20 in exchange for setting you a challenge.
Hiking – take on the challenge of a sponsored hike and see how long you can trek for.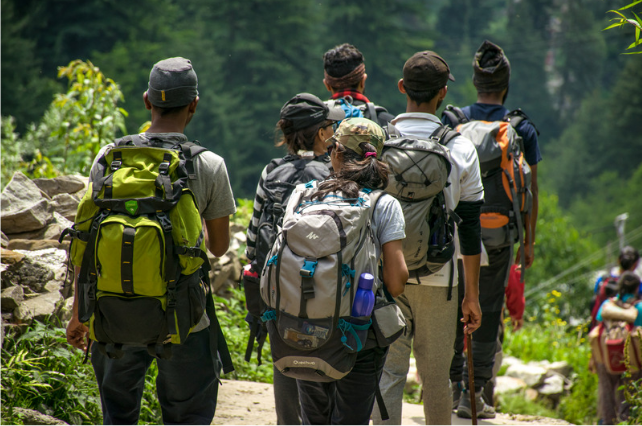 I
International food night – ask everyone invited to bring a dish from a different cuisine.
J
JustGiving – however you decide to fundraise, setting up a JustGiving page is a great way to collect your donations in one place with as little admin involved as possible. Click here to get your fundraising started.
K
Keep fit – always wanted to try couch to 5k but never had the motivation? Or a cyclist looking to push yourself? Get fit, raise money for Stoll and feel the mental and physical benefits!
Knitting marathon – see how long you can knit for and use your unique skills to make some items that can be sold.
L
Loose change collection – ask people to donate their loose change. All those pennies do add up! We've also got collection tins we can provide for you, just get in touch here.
M
Murder mystery – this puts the fun in fundraising! You could charge £5 entry then get your friends round for a meal and solve the mystery.
Marathon – apply to run on behalf of Stoll in the 2022 London Marathon,  we have one place remaining in this incredible challenge. Or do a marathon your own way, you can spread out the distance across the space of a week or do it in your local park.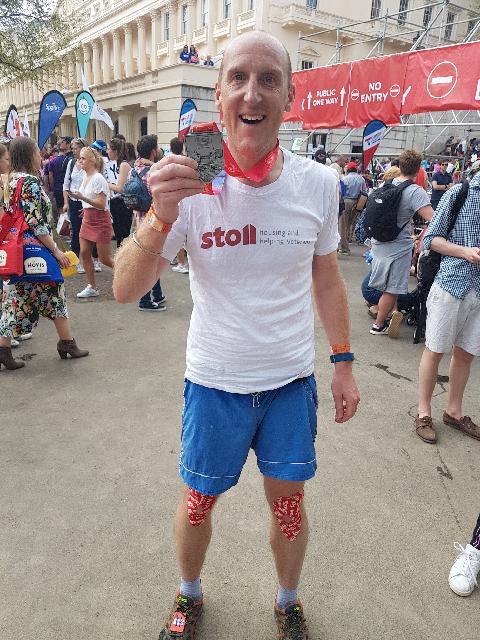 N
Name the [blank] contest – recently bought a new house-plant? Adopted a pet? Ask for £1 in exchange for naming your new thing and choose your favourite!
Non-uniform day – Schools, get your pupils to leave their blazer's at home for a day in exchange for a small donation to Stoll.
O
One hour's pay – donate an hour of your pay, you could ask others to do the same.
P
Payroll Giving – does your company offer Payroll Giving? It's a really simple, tax-effective way for employees to donate to Stoll directly from your pay cheque.
Pot luck dinner – everyone brings a dish, donates, and eats some delicious food.
Q
Quotes quiz – collect quotes from songs / movies and test your colleague's knowledge for a price… and maybe a prize.
R
Run a class – if you have a skill to share, you can hold a virtual or in person class.
Raffle – sell raffle tickets and ask businesses for prizes. We can provide a letter of authorisation. FAQs on the legal side of raffles can be answered here.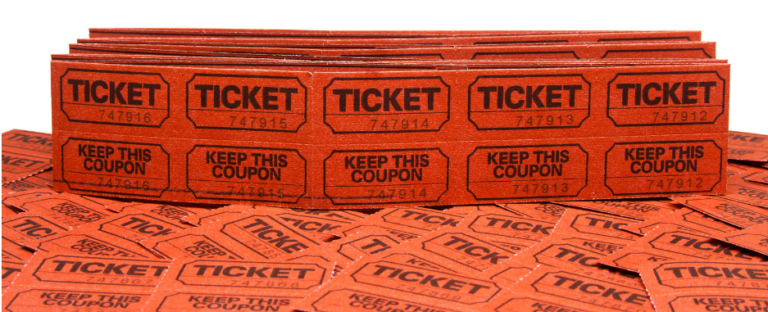 S
Stairway to cash – ditch the lift and take the stairs for a week / month and collect sponsorship.
Skydive – test your nerve and skydive for Stoll.
Sleep Out – in 2022 Sleep Out is entering its 3rd year, sign up to make it the biggest and best year yet!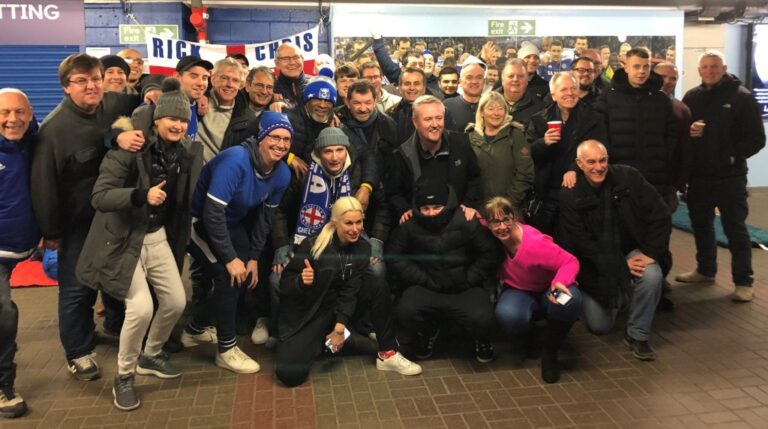 T
Through the key hole – see what your home says about you. Take some photos and get the colleagues to do the same, and guess who's photo is who's! This is a really fun game to play at a fundraising event.
Talent competition – give everyone the chance to show off their talents, maybe even provide a small prize / handmade certificate for the winner.
U
Unwanted gift swap – received a birthday present you don't want? Ask everyone to pay £2 to get a new present.
Unique challenge (e.g. wearing something everyday) or an endurance test.
V
Volunteering – we're always looking for volunteers to support our health and wellbeing initiatives or sign up to take part in our school's engagement scheme.
Vegan / Veggie month – give up meat and get people to sponsor you.
W
Wine and cheese evening – donate what you would have spent in a pub / restaurant and enjoy some delicious food and drink at your event.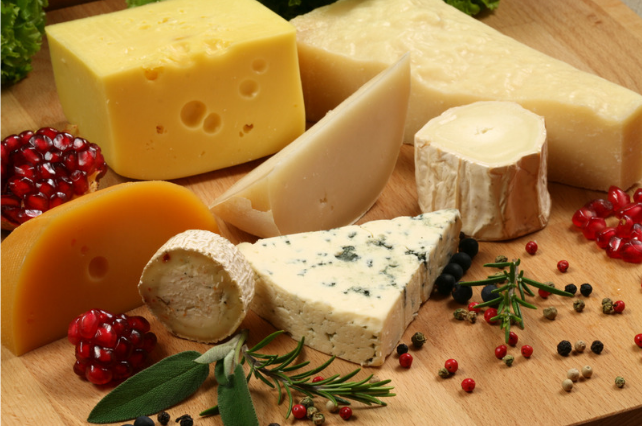 X
Xmas Fayre – you can hold this in your local community by getting sellers together in your village hall, sports hall or even someone's home. If your community is planning a fair already, you can suggest fundraising for Stoll at the same time. Just ask us for a collection bucket!
Y
Your Way – your challenge, your way! If none of these fundraising ideas suit you, come up with your own or get in touch with our Fundraising Team.
Z
Zumbathon – hold a sponsored Zumba event and raise money while showing off your dance moves!
*If you are organising a raffle, please ensure you read the rules and regulations on the Gambling commission website: http://www.gamblingcommission.gov.uk