The Big Stamford Bridge Sleep Out 2022
Chelsea Supporters' Trust with the co-operation of Chelsea Football Club held another sleep out Saturday, March 26th 2022 and it was a huge success.
Thank you to everyone who took part, donated, shared a social media post or supported the event in any way. So far we have raised over £21,000 (including gift aid) and that is all thanks to you!
We haven't set a date yet for The 2023 Sleep Out but make sure you subscribe to our mailing list to be the first to hear our exciting fundraising news and announcements.
We also have a range of other events coming up later in the year that you can get involved with. Just have a look at the Challenges and Events section of our website.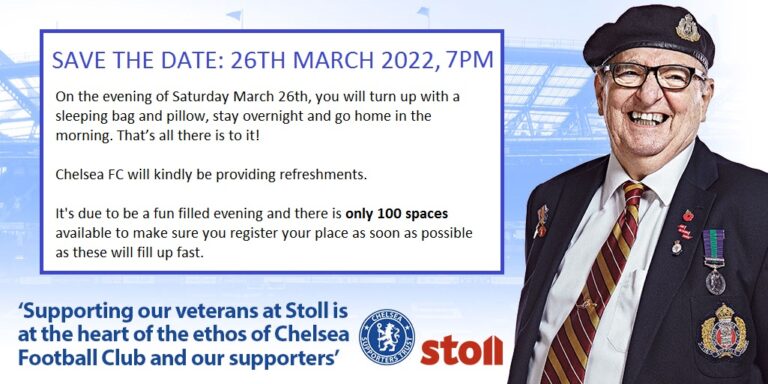 You can still donate to the fundraiser here using the link below. Or just have a look at what our wonderful fundraisers got up to: https://www.justgiving.com/campaign/BigStamfordBridgeSleepout2022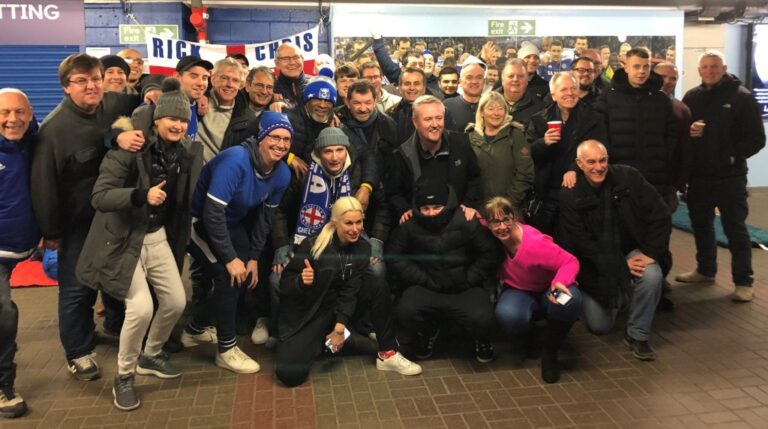 Follow us on social media to keep up with the latest news and events:
Twitter – @Stoll_veterns / @ChelseaSTrust
Facebook- @chelseasupporterstrust
If you have any other questions, please email
events@chelseasupporterstrust.com
How your money makes a difference:
The Chelsea Supporters' Trust have teamed up with Stoll to support vulnerable Veterans to help ensure that everyone who reaches out to us, can have a place to call home.
Stoll has been greatly impacted by COVID-19 as many of our events over the past 2 years had to be cancelled. Still, our staff ensured throughout the pandemic that Veterans who were shielding or self-isolating due to underlying health conditions had that extra support. We moved our health and wellbeing activities online and made sure our older and disabled had help with domiciliary care, shopping, attending medical appointments and having daily contact to make sure they weren't socially isolated.