RideLondon Essex 100
RideLondon 100 is back and there's a new route – this is an exciting new challenge that you don't want to miss out on!
Next year, London's largest annual cycling festival will provide a unique opportunity to ride 100 miles on traffic-free roads through the heart of London and neighbouring Essex.
It will start and finish in the centre of the capital, with 60 miles of rolling roads through some of Essex's most beautiful countryside and villages in between.
The full route will be announced in early 2022.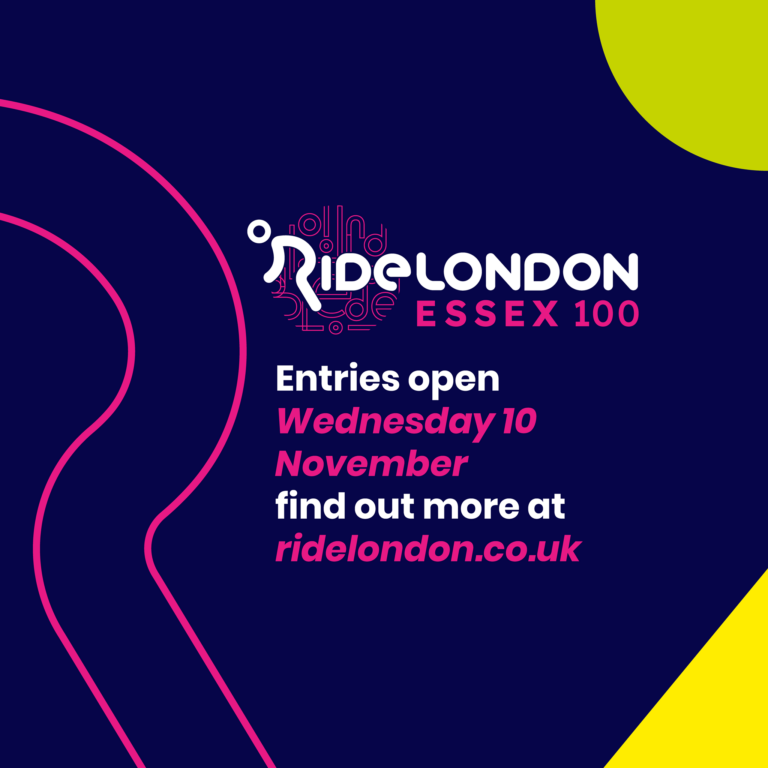 (image courtesy of RideLondon)
Event details
Location: London-Essex
Date: Sunday 29th May 2022
Entry Fee: £89 via the RideLondon website
Fundraising Target: £200
How do I sign up?
Entries open up Wednesday 10th November via the RideLondon website here. Entries are given on a first-come, first-served basis so we encourage you to apply as soon as you can.
Once the first 10,000 RideLondon-Essex 100 entries are sold out, the remainder of general entries will be available via a ballot, which will close at 17:00 on Thursday 20 January 2022. The ballot is a random draw, just like the National Lottery.
Once you've been offered a place, do get in touch with our fundraising team at fundraising@stoll.org.uk so we can help get your fundraising underway and send you your free Stoll-branded running vest.
The difference your support makes 
Your kind support will help to change the lives of vulnerable veterans. One of our residents, Terry who was diagnosed with PTSD, shares what Stoll means to him:
"The security of knowing I had somewhere to stay for life really was the building blocks for me getting my life back on track."
You can read more about Terry's story here.
If you have any questions please do get in touch at fundraising@stoll.org.uk or call 020 7385 2110. We look forward to hearing from you!