Centenary commemorations
This November we mark a significant anniversary: the centenary of the end of the First World War.
We commend the bravery of those who fought, lived and died in the First World War. As we house and support the nation's ex-Service men and women, we continue to honour all those who serve in the Armed Forces.
Here at Stoll, we held Remembrance services across our sites to mark a centenary of the Armistice that brought peace to nations in conflict.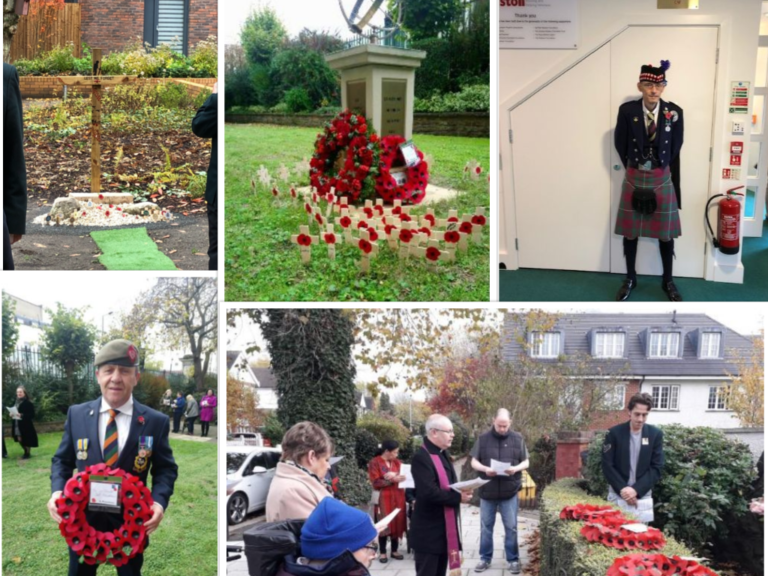 At our newest development in Aldershot, around 50 community members gathered at Centenary Lodge on Friday 9th November, including the Mayor. Residents and staff gathered at Chiswick War Memorial Homes to hold a Remembrance moment in West London. At Stoll Mansions, residents, staff and local community members were invited to write the names of those they were remembering on a cross that was placed in the ground by the memorial.
On Remembrance Sunday (November 11), Stoll Veterans joined hundreds of other Veterans to march past the Cenotaph in central London.