Winter Appeal 2019
Please help support our country's homeless and vulnerable Veterans this Christmas by donating to Stoll.
A letter from a Stoll Veteran…
---
Dear supporter,
My name's Terry, one of the Veterans living at Stoll. As Christmas approaches and I settle into my new home, I wanted to write to thank you for your support and share my story to show you how Veterans' lives are transformed by Stoll.
I first joined the Army Reserves at the age of eighteen, knowing that supporting and being a part of our country's Armed Forces was something that was very important to me.
During my time in the Reserves I completed tours of Bosnia and later Iraq, serving with the Royal Irish infantry regiment. I loved being a part of the Army and when not on deployment, acted as part of the training staff for my unit and took part in exercises and attachments with regulars and reservists across Europe and the UK.
Then, on the way back from a training camp in Scotland in 2017, I collapsed in agony. Doctors weren't able to diagnose what was wrong and I embarked on many months of difficult hospital visits, examinations and operations to try to find the cause of my illness.
I was finally diagnosed with T-Cell non-Hodgkin lymphoma and, after chemotherapy and other drugs didn't work, was told to prepare for the fact that I might only have a very short time to live. As a last attempt, the doctors tried a new form of stem cell therapy. Miraculously it started to work.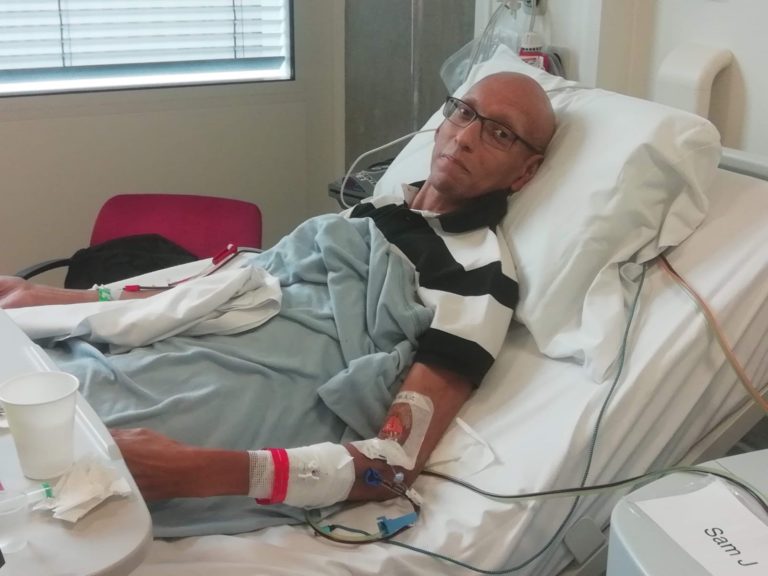 I was finally discharged from hospital in April 2019. I was in a bad way and had nowhere to live. I had lost the flat I had previously been renting as I had been in hospital for so long. Even as a priority case, the local authority was only able to find me temporary accommodation in a hostel. I was still struggling greatly both mentally and physically and was trying hard to get back on my feet.
Then in June, a friend in the military told me about Stoll. I went in to see the Stoll support team who assessed my needs and on the same day showed me a flat. I was offered that flat there and then.
I'm so grateful to Stoll for giving me a place to live where I can feel supported and start to rebuild my life. I'm seeing a counselor for my mental health as well as focusing on my physical recovery. I want to challenge myself and Stoll are supporting me to try new things. It's great that there are so many health and well-being activities on offer here. I have already been supported by a Health & Well-being grant to try an art class at the local college, which has led me to want to try new things and develop new skills. I'm even hoping to carry on with some Reservist activities once I have recovered.
This year my Christmas will look very different to last year.  Last year I spent Christmas in hospital.  I didn't even know if I would be alive now, I spent weeks on ITU and even had to have my heart restarted on one occasion. I was severely weakened and knew the path to recovery would be a long one. Now I feel hopeful again and even lucky! Lucky to have survived and lucky to be here living at Stoll receiving such great support.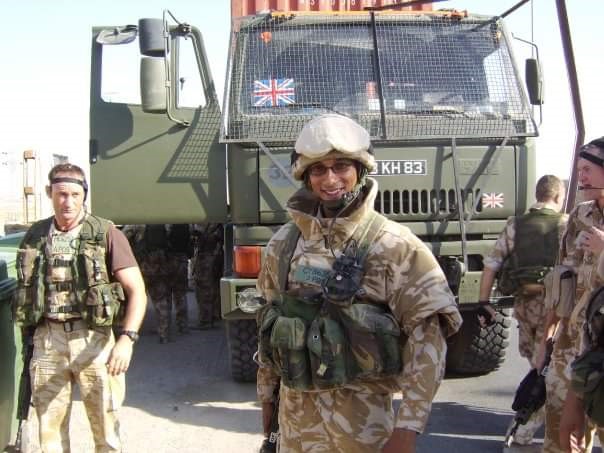 Each year Stoll enables many Veterans to live more independent and fulfilling lives. With winter upon us and many Veterans homeless or at risk of becoming homeless, Stoll's work housing and helping Veterans is as important as ever. On behalf of vulnerable Veterans, I ask you to consider a gift to Stoll this festive season so that other lives are transformed the way mine has been. Please visit www.stoll.org.uk/support-us/donate/ to donate.
This time next year, another Veteran can be celebrating Christmas off the streets, having been given the stability and support to enable them to get their life back on track.
Thank you for your support of Stoll and I wish you a very merry Christmas.
Terry Cyrille
Stoll Veteran