Councillor David Morton
David Morton is local Councillor for Avonmore & Brook Green, and is Representative for the Armed Forces Community with Hammersmith and Fulham Council.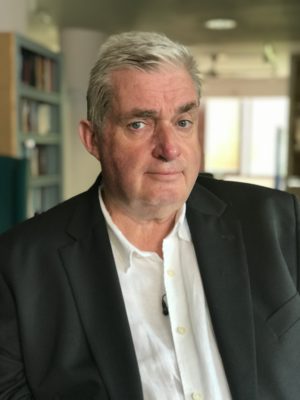 "As a nation we're grateful to the Armed Forces for helping keep the UK safe and secure, and we have a duty to ensure they are supported in civilian life. The Armed Forces Covenant is recognition that those who have served the country in the Armed Forces, when returning to civilian life, need to be supported, and this applies to their families as well. They may have difficulties in adapting to civilian life and we need to make sure that they are aware of all the services and support that is available.
"Support for Veterans is a question of having the right policies in place such as housing, and staff training to make sure that Veterans are identified if they apply for housing.
"As Armed Forces Champion I make sure the housing teams in Hammersmith and Fulham Council are 'thinking Veteran' and apply the Covenant in ensuring Veterans and their families are treated fairly.
"Here at Hammersmith & Fulham Council we fully back the No Homeless Veterans campaign – we believe all Local Authorities have the same duty of care to Veterans."