#NoHomelessVeterans briefings – in brief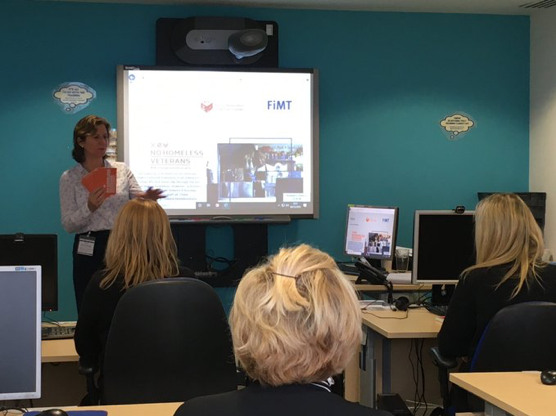 Meri Mayhew is working alongside Ed Tytherleigh and Members of the Cobseo Housing Cluster crossing the country and speaking with colleagues at Local Authorities about the No Homeless Veterans campaign.
No Homeless Veterans is the campaign which aims to ensure Local Authority housing staff, who regularly come into contact with homeless veterans, are identifying and supporting former Service personnel in urgent housing need – so that no veteran slips through the net and ends up homeless.
Over the last couple of months we have been travelling all over the country, from Broxbourne to Dover and from Crawley to Worcester, to meet housing teams – the people working on the ground – to share key information, research and tips to help ensure more veterans get appropriate housing.
Identifying homeless veterans
The crucial first step for housing staff is to identify homeless veterans at their point of need, so that they can then be channelled to further specialist support.
We have found that councils are extremely receptive to the plight of veterans facing homelessness, and we have heard of the measures being put in place to support Service Leavers on their return to civilian life. Some of the housing staff we spoke to already ask every person who presents as homeless whether they have served in the Armed Forces – the most important way to identify veterans in housing need. We hope that as a result of receiving this briefing the remaining Local Authorities will start to routinely identify veterans.
Supporting homeless veterans
We know that homelessness is often caused by other issues, such as relationship break-downs, unemployment, a lack of money management skills, or mental health problems.
There is an extensive range of military sector charities providing specialist support to veterans in these areas and others, operating all around the UK. Cobseo, the Confederation of Service Charities, has an exhaustive Directory of these organisations.
But it's not always the case that Local Authorities are aware of these resources or are helping veterans in need to access them.
With this in mind, one particular aim of our briefings is to join up these organisations – raising awareness among Local Authorities of the support available from military sector charities. We want to ensure that when veterans seeking housing are identified by Local Authorities, they are additionally directed to the best help available.
If support can be provided from all sides in this way, we can reduce veterans' homelessness as close to zero as possible.
Get in touch to arrange a briefing at your Local Authority.
---
#NoHomelessVeterans on the road: a timeline
5th Nov – CAMBRIDGESHIRE. It was a great pleasure to deliver our first #NoHomelessVeterans briefing at the Annual Cambridgeshire Covenant Conference.
|
13th Nov – DERBYSHIRE. In beautiful Derbyshire we delivered two briefings – in Buxton town hall (High Peak Borough Council) and North East Derbyshire. It was great to see a strong desire to support the Armed Forces Community across the county.
|
19th Nov – DOVER. We briefed the housing team at Dover DC, who have put in place a number of measures to identify veterans and offer support.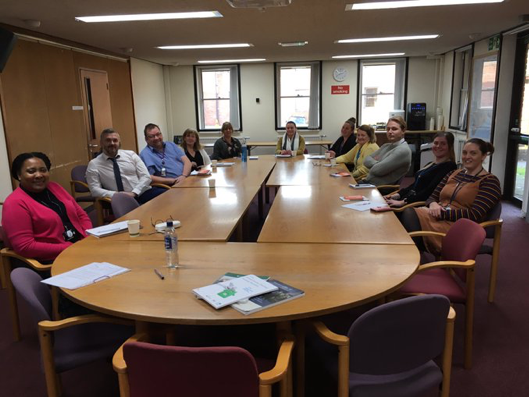 |
20th Nov – BROXBOURNE. It was great to meet Broxbourne Council, which has produced a superb leaflet containing guidance for homeless veterans, and provides information on the council's website.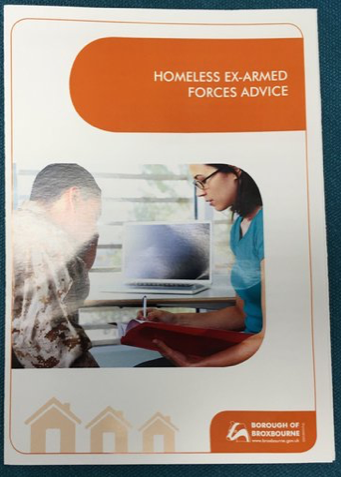 |
28th Nov – CRAWLEY. We spoke to Crawley Borough Council, Mid Sussex District Council, Horsham District Council and Adur and Worthing Councils about the steps that can be taken to support veterans.
|
4TH DEC –  RUNNYMEDE. We spoke to 14 housing staff who are proactive in 'Thinking Veteran' – identifying veterans who present as homeless, and providing information on their website.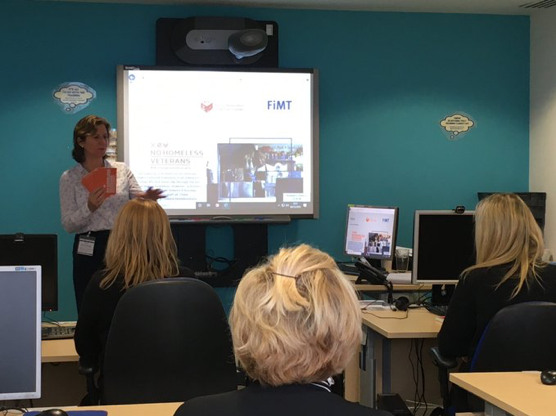 |
6th DEC: – WORCESTER. We saw great collaboration and support as Worcester City Council hosted a #nohomelessveterans briefing, attended by Worcester CC, Wyre Forest DC, Stratford-on-Avon DC, Rugby BC, Redditch Council and Bromsgrove DC. Worcester has developed a great booklet on transitioning from the Armed Forces to civilian life.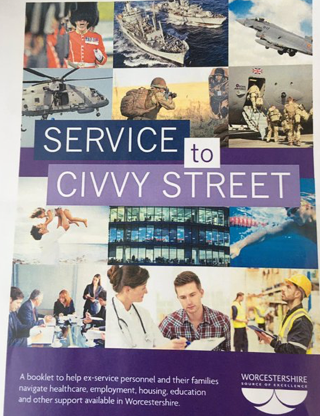 By Meri Mayhew