BFBS Interviews Our Veterans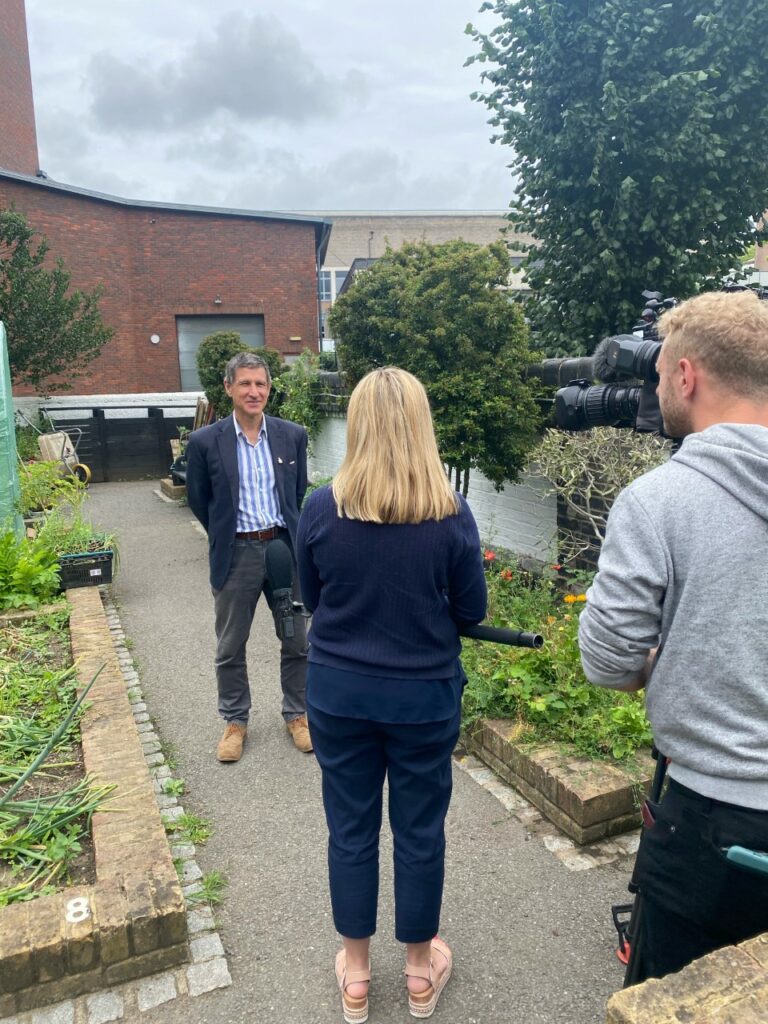 On Friday 13 August Amy Wiltshire from BFBS Force News visited Stoll to meet with our Chief Executive, Richard Gammage and Stoll veterans and residents, Ian Belcher and Guy Cholerton.
Relaxed and poised, Amy introduced herself to our three interviewees and asked about their time at Stoll. Whilst Stoll had brought all three participants together, their experiences could not be further apart. Yet simultaneously and curiously, Amy was particularly keen about Stoll's allotments and the impacts it's had on our veterans over the pandemic.
After a brisk informal chat, Richard began the interview and briefly discussed the ambiguity of starting a new role at Stoll in the midst of the pandemic and national lockdown.
Ian and Guy went even further and provided demonstrations of their garden tendering of fruit, vegetables and the significance the allotments held for their mental wellbeing during one of the hardest moments of our time. 
You can watch the 2 minute interview here: bit.ly/bfbsinterview