Donate today
Make a difference to the lives of vulnerable and disabled Veterans today.
Many of our veterans have experienced homelessness, we need your support to be there for those who need us now and in the future.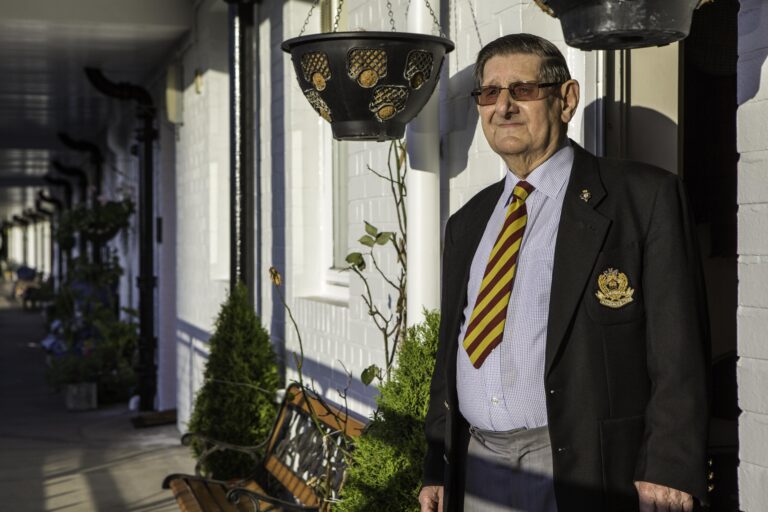 Regular gifts by direct debit give and standing order give us a predictable income so that Stoll can commit to housing and supporting more veterans.
Refund policy
As a charity, Stoll is dependent on donations. Stoll is not able to refund any donation, although we will consider a refund of any duplicate donations (not on the original donation) made in error.
If you have made a duplicate donation please contact our Supporter Engagement team on 020 7384 5935 or email
Monthly donations
Monthly, recurring donations are made through WorldPay using their FuturePay service. See full T&C.
How we manage your data
See more about how we manage your data at the bottom of this page.
Alternative ways to donate
Donate by cheque
Cheques should be made out to 'Stoll' and posted to: Stoll, 446 Fulham Road, London SW6 1DT. Please include a note with your name, address and post code with some details about know how you raised the money so we can mention this in your thank you letter.
Regular standing order or bank transfer
Account name: Sir Oswald Stoll Foundation
Sort code: 67-88-32
Account number: 07726290
Please use 'FR + <your name or organisation>' as the reference and email fundraising@stoll.org.uk to let us know you've made it.
How we manage your data
We manage the data you provide in accordance with the EU General Data Protection Regulation (GDPR).
The Data Controller (the organisation that determines how your data is managed) is Stoll. Contact us if you have a query about how your data is managed.
The Data Processor (the organisation that does data processing on behalf of Stoll) is WorldPay. You can read more about WorldPay's privacy policy here, including information about how and where your data is stored and processed.
We are committed to giving you (the Data Subject in legal terms) an easy way to exercise your eight rights under the GDPR.
WorldPay processes your data for the purpose of donation under the lawful basis of consent, which you gave by submitting the form above. You have the right to withdraw consent for us to contact you at any time and the right to lodge a complaint with a supervisory authority, which in the United Kingdom is the Information Commissioner's Office.
We retain your data for as long as you allow us to do so. You can exercise your right to erasure at any time.
More information about how we manage all the data we collect can be found in our policies.