Get Involved
Your generosity will help us to continue housing and helping vulnerable and disabled veterans.
There are lots of different ways you can get involved and support Stoll.
Fundraise for Us
Covid-19 has affected the way our supporters have been able to fundraise for Stoll, but there are still plenty of ways you can raise money for our vital work.
Whether you want to take on a challenge, fundraise in memory of a loved one or donate your birthday, the money you raise will help to protect and house vulnerable veterans and their families.
From bake sales, to quiz nights, to virtual challenges and sponsored walks, there is something to suit everyone.
Have a look at our Fundraising Toolkit to help you get started.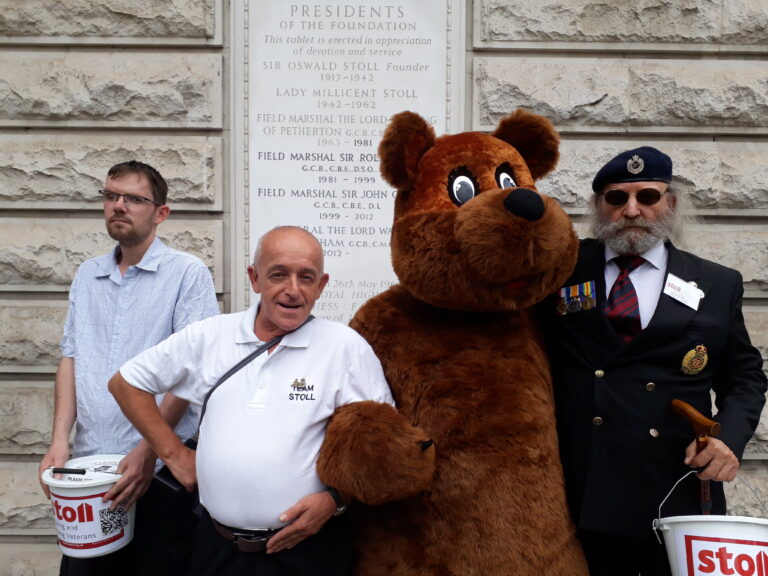 Virtual Fundraising
The lockdowns and restrictions in place last year meant our supporters had to get creative and think of new ways to fundraise virtually.  One of our fantastic supporters, Roland, decided to take part in the 2.6 Skipping Challenge on behalf of Stoll and raised an incredible £1,229! You can read more about his fundraising efforts below.
Roland's 2.6 Skipping Challenge
If you're unsure of where to begin, or need some support with your fundraising, do get in touch at fundraising@stoll.org.uk, we'd love to hear from you.
Ways to Give
No matter how big or small, your support does make a difference.
Give in Memory
Choosing to donate in memory of a loved one is a truly special way to remember them and celebrate their life. You will also be helping to change the lives of vulnerable and disabled veterans.
You can hold a funeral collection in person, or online by setting up a JustGiving page. Most funeral directors will help you collect donations by handing the admin and passing in the donations to Stoll.
Alternatively, you can give a one-off or regular gift as a tribute to your loved one here.
Give in Celebration
On birthdays, anniversaries, weddings and other special occasions, family and friends often want to demonstrate how much you mean to them and the causes you care about. We would be honored if you chose to support Stoll on your special day.
You can ask for donations in lieu of presents, set up a JustGiving page, or collect donations in person at your special occasion.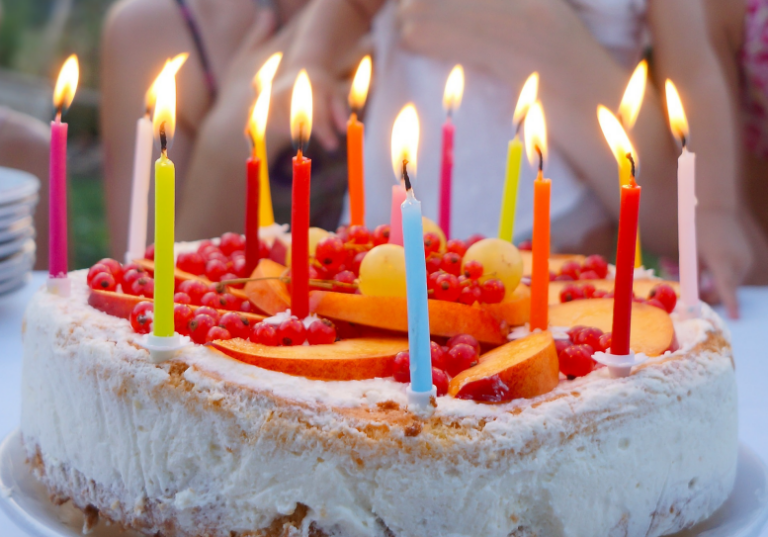 Health & Wellbeing Volunteering
While our Health & Wellbeing team have adapted significantly to the lockdown, they are playing a vital role in supporting both the physical and mental wellbeing of our Veterans. We have been overwhelmed by the support that many individuals and organisations have made to the team throughout these challenging times. Prominent contributions include;
The Smile Brigade and Sainsbury's Fulham Broadway who have been delivering food parcels to many of our most 'at risk' Veterans at our Fulham site.
The Chelsea FC Foundation, who have supported Stoll in getting a package of online activities set up and loaning Stoll with ten tablets for residents to use.
Award-winning presenter and author Liggy Webb, who supported Stoll with 90 copies of her mental health booklet alongside a range of activities being available through mental health awareness week.
When restrictions are eased, there will be greater opportunity to get involved which we will update you on here. If you would like to support our Health & Wellbeing team, please contact them at Wellbeing@stoll.org.uk