Volunteer at Stoll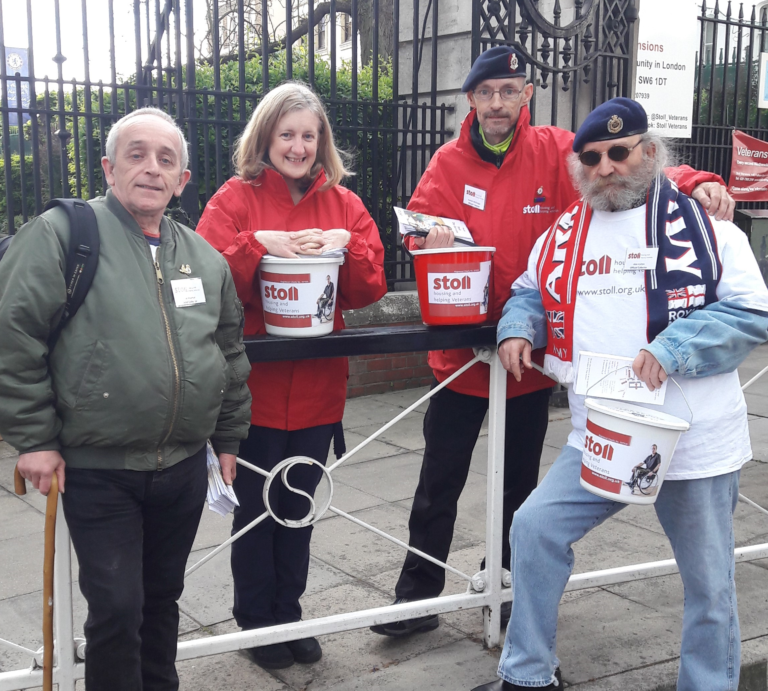 Our volunteers are key to helping us raise money, engage with the community and support our events.
Why does Stoll need volunteers?
Our fundraising team is vibrant, ambitious and looking to expand so we can raise much-needed funds to continue the work we do to help vulnerable Veterans. It is an exciting time to volunteer for Stoll as we continue to grow the Fundraising Department, and you could be a vital part of the team and our future plans.  We are currently looking for volunteers to join the team at our fundraising office in Fulham.
Fundraising Office Volunteer 
This role will provide you with hands-on experience in the charity sector as you support with the administration and planning of Stoll events. This role will also provide insight into the different aspects of fundraising, such as community and trusts.
What will I be doing?
Collating data using the charity database, Harlequin
Assisting in the administrative tasks of event planning for Stoll
Posting out merchandise orders and fundraising materials
Assisting the Trusts and Legacies Manager with projects for grants and funding
Preparing materials for match day and station collections
What skills/experience will I gain from this role?
Problem Solving
Creativity
Teamwork
Organisational and Project Management skills
Knowledge of using a charity database
Experience of working within the charitable sector
Experience of working in administration within a fundraising environment
What do I need for this role? 
Experience of working with Microsoft Office
Have an enthusiastic, energetic and positive manner
Be organised and able to work independently, as well as part of a team
Have a passion for the welfare of vulnerable adults and ex-Servicemen and women
What else do I need to know?
This is a flexible role and can be adapted to what hours best suit the volunteer. This could range from a couple of hours to one full day a week
Stoll will cover expenses of up to £5.00
If you would like to apply for this voluntary role and help make a difference to the lives of vulnerable Veterans, please click here.