Centenary Lodge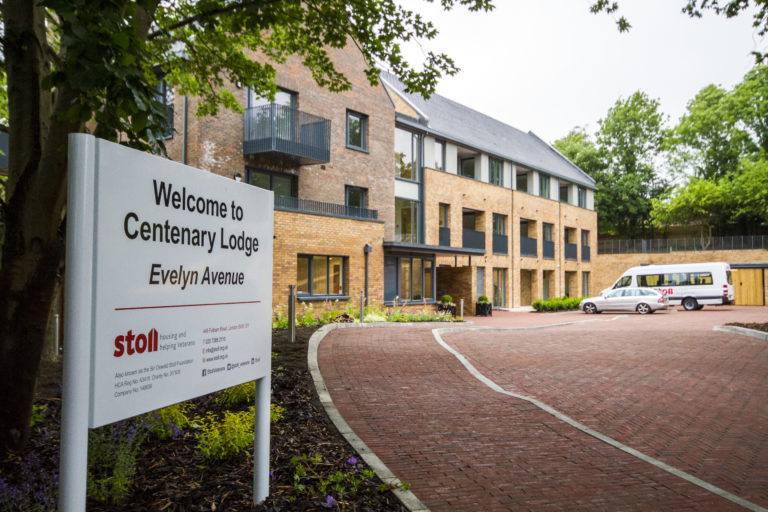 In June 2018 Stoll welcomed Veterans and their families as they moved into Centenary Lodge in Aldershot. Our latest development provides 34 brand new purpose-built homes for vulnerable and disabled Veterans, and recently won the Best Affordable Housing Development award at the Inside Housing Development Awards; a prestigious award within the housing industry.
Centenary Lodge on Evelyn Avenue is  home to a mixed community of Veterans of different ages, their partners and families. People will also receive tailored support to meet their individual needs, enabling residents to make steps towards living fulfilling and independent lives.
This new development of 34 new homes means Stoll now is able to rent 280 properties at an affordable rent to Veterans in need.
Air Commodore, Andy Fryer, Stoll's Chairman said: "Opening Centenary Lodge marks a significant milestone for Stoll. This development is the first Stoll scheme outside London and will ensure many more vulnerable Veterans find a place to call home."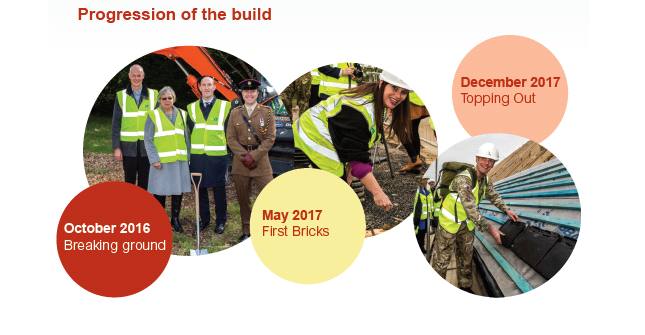 The decision to provide accommodation in Aldershot follows the publication of Meeting the Housing and Support Needs of Single Veterans in Great Britain, a research project commissioned by Stoll and Riverside which highlighted Aldershot as an area of particularly high housing need for Veterans.
---
Make our voice collectively stronger and help us end Veterans' homelessness by pledging your support here.