Terry Cyrille
Terry Cyrille (50) has served in the Army Reserves for over twenty years. He had a full and varied Reserve career with The Royal Yeomanry, Royal Engineers and Royal Army Medical Corps taking part in exercises and attachments with regular units across the UK and Europe, as well as operational tours in Bosnia and Iraq. He also served as part of the Military Provost Guard Service at the military base at Chicksands. When not on deployment, Terry supported his unit as part of the training staff team, training new recruits.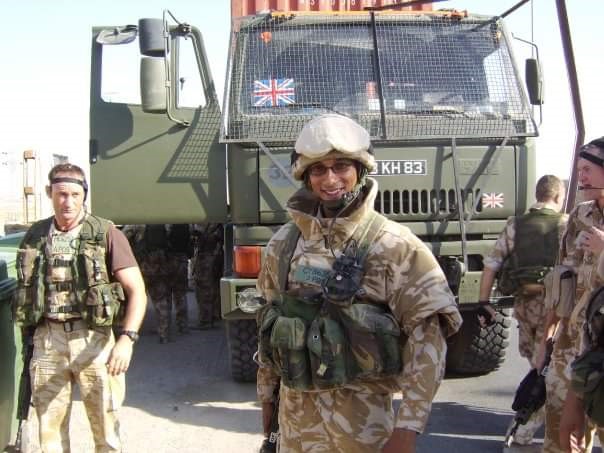 Then, on the way back from a training camp in Scotland in 2017, Terry collapsed in agony. Doctors weren't able to diagnose what was wrong and he embarked on many months of difficult hospital visits, examinations and operations to try to find the cause of his illness. During this time Terry had major surgery on his gut and became severely weak.
Terry was finally diagnosed with T-Cell non-Hodgkin lymphoma and, after chemotherapy and other drugs didn't work, was told to prepare for the fact that he might only have a very short time to live. As a last attempt, the doctors tried a new form of stem cell therapy. Miraculously it started to work.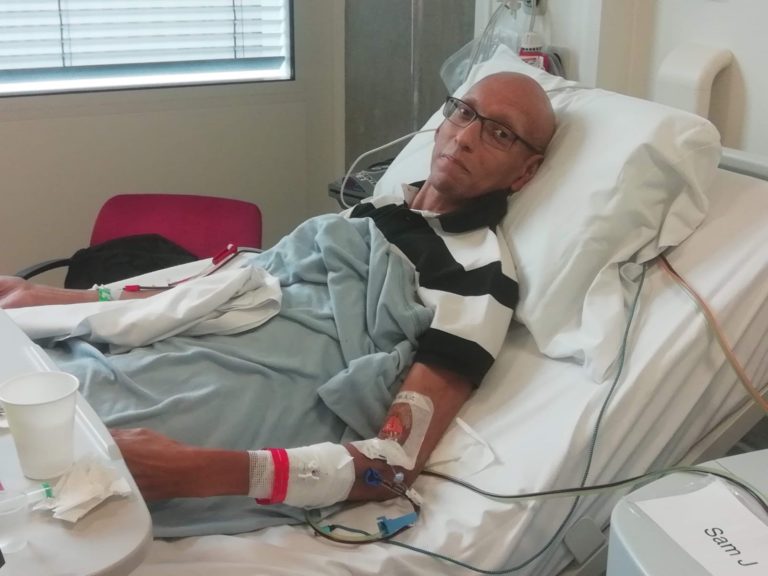 Having spent fifteen months in hospital, Terry was finally discharged in April 2019. He was in a bad way and had nowhere to live. He had lost the flat he had previously been renting due to being in hospital for so long. Even as a priority case, the local authority was only able to find him temporary accommodation in a hostel.
Terry was still very ill and in need of stable housing. It was at this point that a friend in the military pointed Terry towards Stoll. Terry made an application to Stoll and was invited to come in for an assessment. On the day Terry visited the Sir Oswald Stoll Mansions in Fulham, he was offered a flat.
Terry has now settled in to his one-bed flat at Stoll which he says is contributing to his ongoing recovery. Whilst he doesn't know how his health will fare over the next few years, he feels optimistic and is ready to embrace whatever life brings.
Terry says "I'm so grateful to Stoll for giving me a stable base where I am supported and where I can start to rebuild my life. Now that I am settled, I am looking forward to taking on new challenges and experiences. Stoll are supporting me to try new things and it's great that there are so many health and wellbeing activities on offer. I have already been supported by a Health & Wellbeing grant to try an art class at the local college, which has led me to want to try new things and develop new skills."
Having experienced depression, Terry now sees a counsellor to help look after his mental health. He is also still undergoing various medical treatment for muscle wastage, nerve damage and other conditions, as well as receiving platelet boosters and gastric check-ups. Stoll's central location and supported living set-up helps Terry to manage all of this and to feel supported as he does so.
Terry believes that good mental health is key to recovery. Despite some very difficult times, rather than feel unfortunate Terry in fact feels lucky to have been through this and to have overcome his illness. Terry says "It's so important for your mental health to talk to others about how you are feeling and develop and maintain a positive outlook –  something that does not always come easy to everyone in the military. Coming to terms with life-changing and often difficult experiences is important. There were a few times when it really looked like I might not make it. Those were lonely times but now I just feel overwhelmingly lucky."
Terry says "Stoll really picked me up when I was at my lowest point. It's a really nice place to live and the staff here are very supportive. When I first arrived, I used to get out of breath just leaving my flat but now I can walk the couple of miles to the museums in South Kensington. I'm looking forward to taking part in a bicycle maintenance course which Stoll are running in February. As my health improves I'd like to try other activities too and I know that I can be supported in this by Stoll."