Alan Parmenter
Alan Parmenter grew up in a military household and aspired to join the Armed Forces after seeing his father work in the special boat squadron. "I used to march to school! I thought it looked like an exciting way of life and it's what I wanted to do." At fifteen years old in 1971, Alan served in the 3rd Battalion Royal Green Jackets and throughout his career, went on tour to Northern Ireland, Cyprus, Rwanda and Germany.
"After leaving regular service in 1998, I went on to be an Army Cadet Force instructor over in Wandsworth. I did that for nine years and worked in security too. I was proud to train the first ever female cadet Sergeant Major – I really enjoyed staying connected to the military as it had been a part of my life for so long."
Unfortunately, Alan's relationship began to struggle and eventually broke down, leaving Alan with nowhere to live. "I was homeless for 18 months in total and for a few months I lived out under Putney Bridge. I was working at the same time. I used to cycle into work and when I stopped cycling in, the guys at work noticed. They asked why I didn't have my bike anymore. Well, it was a lot more than just my bike."
"I would work all the night shifts I could and stayed in temporary accommodation here and there. My boss didn't understand how I would always come into work so early and he rumbled that I was homeless. It came to a real low when I tried to take my own life in the Thames; I was so wound up in my thoughts."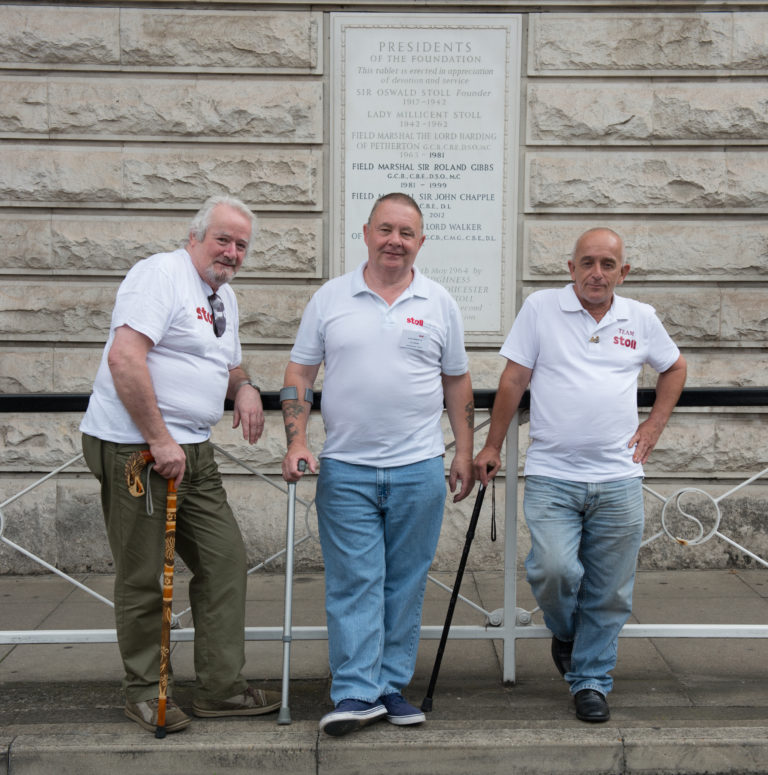 Alan worked in the Fulham area and a colleague told him about the support and housing that Stoll offers to Veterans. "We are a stubborn breed us soldiers. After living a life in the military and being told what to do, the trouble came when I had to make my own decisions." After getting in touch with Stoll, Alan moved into his own flat in 2010.
"I am so grateful to Stoll. It's a total life changer. I now have my own home and I feel secure. I was able to get support to furnish my flat and my work colleagues clubbed together to buy me a television too. I volunteer with Stoll and run a lot of the health and wellbeing activities for residents including darts, archery and curling. I've also reconciled my relationship with my partner and three years ago, we got back together."
"I'd say to any Veteran who experiences homelessness that there are lots of services available and can help – there is a way to move forward."