Jordan Deacon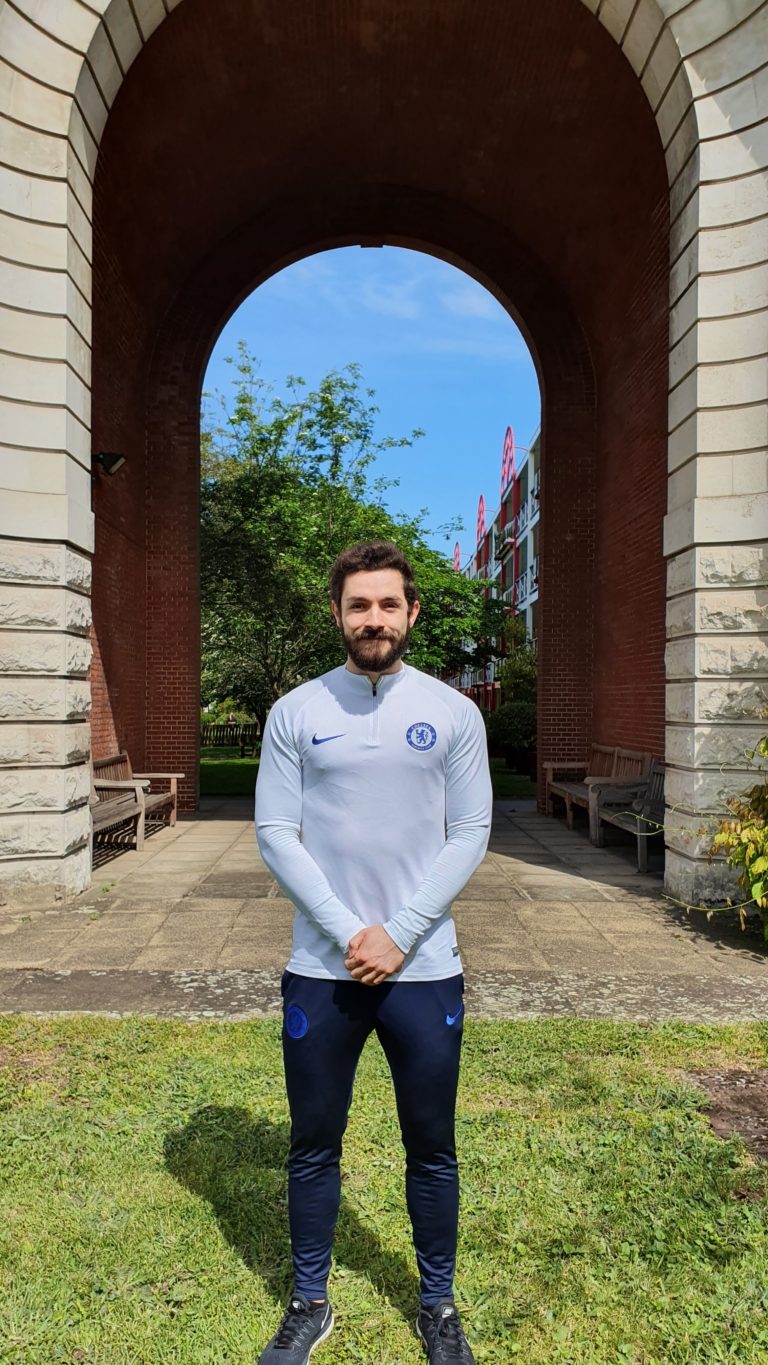 Jordan, 28, joined us at Stoll in February 2019 after a decade in the Armed Forces. Despite the Covid-19 outbreak, Jordan was able to sit down with us for our first Case Study interview done over Zoom, telling his story of his time in the Armed Forces, how he came to join us at Stoll, and his work with the Chelsea FC Foundation.
Born and raised in Nuneaton, Warwickshire, Jordan joined the Army at 17, initially as a Vehicle Mechanic in the REME where after training, he was posted to 22 Engineer Regiment in Tidworth. While he was with the 22, he was deployed on various operation taking him across the globe including Kenya, Canada and Afghanistan, on Operation Herrick.
During this time, Jordan completed his Physical Training Instructor (PTI) course, and was subsequently posted as a PTI to 8 Training Battalion upon promotion to Lance Corporal, where he trained recruits undertaking their trade training in physical training. His last posting would be with the 5 Rifles in Bulford, where he stayed for a short period in Germany prior to leaving the Army thirteen months ago.
Having left the Army in January 2019 on resettlement leave, Jordan came back to civilian life looking to work as a self-employed personal trainer. Three weeks into his resettlement leave, he achieved just that, getting a job as a personal trainer in Fulham on a freelance basis. However, while Jordan and his partner Daisy were looking for housing to move in together for the first time, they were finding looking for renting across London difficult, with either agreements falling through at the last hurdle or landlords opting for other tenants. They came across Stoll through an MOD referral scheme, and swiftly after a meeting and viewing on the Friday were accepted, moving in the following Monday.
While Jordan says that his transition to civilian life was not as challenging, being set up with a job and being a part of the Stoll community for fifteen months, the transition to social distancing throughout the Covid-19 outbreak has been a significant obstacle. As he said, 'my work has changed a lot due to not being able to train people in a one-to-one basis. However, I have used the time to transition to an online personal trainer, this can consist of developing training programs for clients or using apps such as Zoom or Skype to deliver virtual personal training sessions.'
During this time, Jordan has also been working with the Chelsea FC Foundation and our own Health & Wellbeing Team to set up two weekly classes on Zoom. This has been vitally important for many of our older residents to develop a sense of normality under the circumstances, giving them structure while allowing our Veterans to see each other via Zoom. Jordan is extremely proud of this work, saying 'it is great having such a good community at Stoll, and the fact that you can be a great part of it, especially if you can give back to it like I have been with the foundation sessions.'
For the duration of this period, Chelsea FC Foundation have loaned Stoll ten tablets for this purpose, which all of us at Stoll are incredibly grateful for. This, alongside two dozen computers given to us by Computer Aid, has helped boost the capacity of our classes, allowing more of our Veterans to take part.
Thank you Jordan for taking the time to sit down with us, thank you for your service, and for all the support you have given to the Health & Wellbeing Team during this outbreak to make sure our most vulnerable Veterans are still able to take part in vital exercise classes.