404 Veterans now have a home thanks to the Veterans' Nomination Scheme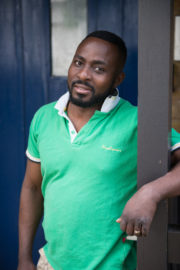 As a charity committed to empowering Veterans to live independently by providing housing and support, we are proud of our innovative Veterans' Nomination Scheme (VNS). The VNS matches ex-Servicemen and women with appropriate accommodation in an area of their choice. Stoll is a highly collaborative organisation and the VNS is run by Stoll in partnership with The Royal British Legion. It began in 2009 and has housed over a phenomenal 400 Veterans since it began.
More than 90 organisations including housing associations and local authorities, are VNS partner landlords and we have access to many one-bedroom flats and studios in England. We are delighted that  Colne Housing in Essex has recently joined the VNS; we are currently working with them to recommend two ex-Forces personnel for accommodation.
Army Veteran Anthony shares how the scheme changed his life after being medically discharged in 2017 from Service: "The military is where I lived for 8 years. I was a Lance Corporal in the Rifles and spent 6 months on tour in Afghanistan in 2011. I knew I was going to leave the Army and lose my career, but thinking about where to live was something else on top of that. It was a very uncertain year for me, bouncing between everyone and not knowing what might come next." Anthony was working with the Personnel Recovery Unit, who referred him to the Veterans' Nomination Scheme at Stoll. It was through the VNS that he was offered a viewing at a one-bedroom new build in Stafford. "When I viewed the flat, I was over the moon. I kept thinking, how have I got given the opportunity to get this? It's incredible." Anthony has now started a new job with Jaguar Land Rover and is hopeful about his future.