Stoll is proud to be working with theatre company Cardboard Citizens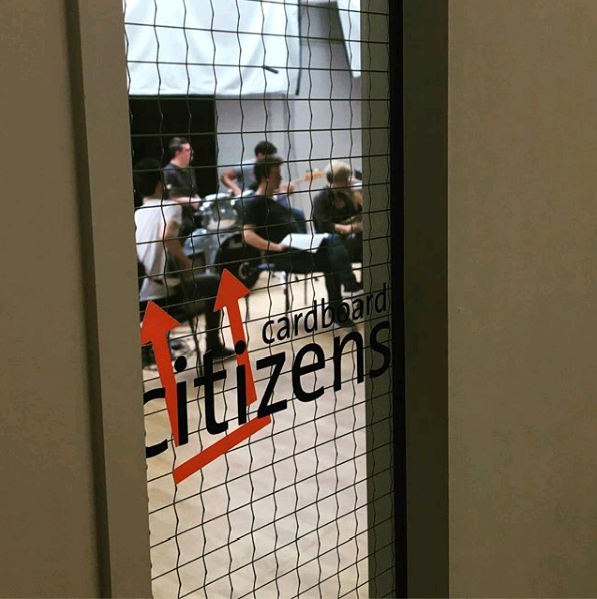 Have you served in the armed forces? Want to learn new skills, get an employability qualification and meet new people? Do you have something you want to say about housing, health, employment?
Stoll is proud to be working with Cardboard Citizens, acclaimed theatre company and charity, to create an original piece of theatre involving Veterans. This is part of our extensive health and wellbeing programme for Veterans.
Cardboard Citizens are the UK's leading practitioner of Forum Theatre, a participatory theatre method where audience and actors work together to explore barriers and challenges that characters might face and test out ways they could get a better outcome.
Over 2 weeks (29 Oct – 9 Nov) participants will work with other veterans and the Cardboard Citizens team to create, rehearse and perform their own piece of Forum Theatre, which will be performed to an invited audience on 9 November.
At the end of the 2 weeks, participants have the chance to become a Cardboard Citizens member, have access to further volunteering, employment and training opportunities in the arts and beyond.
---
You can find out more about the project and getting involved here on our website.
Please get in touch with flora@cardboardcitizens.org.uk for more information or to register for the taster days making it clear which one you would like to attend.