New High Intensity Service with Camden and Islington NHS Trust
Stoll are delighted to announce our partnership with Camden and Islington NHS Foundation Trust, Walking with the Wounded and the Ripple Pond.
Camden and Islington NHS Foundation Trust has launched an ambitious new High Intensity Service (HIS) for all ex-British Armed Forces personnel in need of urgent mental health care and treatment living in London.
It will be integrated within, and build on the success of, the established London and South East NHS Veterans' Mental Health Transition, Intervention and Liaison Service (TILS) and the Veterans' Mental Health Complex Treatment Service (CTS).
The service will work intensively alongside existing NHS crisis and in-patient services, providing immediate wrap-around care which addresses the psychological and social issues that contribute to pushing people into crisis.
The HIS will co-ordinate care across providers, securing relevant longer-term support and treatment, and preventing people 'falling through the gaps' of multiple services. The HIS will work intensively with veterans for between three and six months until they are back on their feet.
The HIS, commissioned by NHS England, will respond quickly to referral via the TILS (within six working hours), assessing the veteran within 72 working hours, and tailoring support to their needs, including providing a personalised crisis plan for them and their supporters.
Initial veteran-sensitive interventions will include support around coping with strong emotions, tackling unwanted alcohol and substance use, and using techniques to manage symptoms of various mental health conditions.
The HIS is a collaboration with Walking WithThe Wounded, STOLL and The Ripple Pond, three veteran and Forces family-focused charities.
Partner agency staff and peers will use their experience and knowledge to support veterans in securing stable housing, maximizing their income, seeking work or training opportunities, improving physical health difficulties, reducing social isolation and maintaining relationships. This includes information and one-to- one help for partners, family members or carers.
The High Intensity Service is underpinned by the knowledge of Lived Experience Experts – other veterans and their friends and families – who bring their understanding of what it's like to need urgent care, to contribute to HIS support. All HIS staff are trained in veteran-sensitive practice, and the team's peer support workers are ex-Forces.
Veterans and their families can self-refer or be referred via their GP, hospital doctor or other professional.
CASE-STUDIES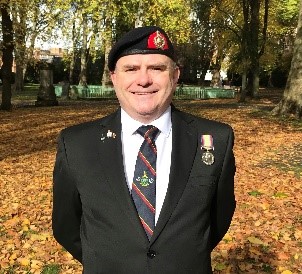 Veteran, Anthony Muckell, described his own journey to getting help and how this would have been much less difficult had the HIS existed.  He said: "I was a Royal Marine and served in the Gulf on board RFA Argus".
"At my lowest point I attempted suicide twice, spent time in a psychiatric hospital and then prison. This led to me losing my job and homelessness.
I was unable to explain what was wrong with me which meant that I didn't get the help I needed.   Not having the care I needed and not knowing where to find it meant I gave up on life.
Any veterans, or families of veterans, that need help should make the NHS Veterans' Service their first point of call.  The people that work there really do understand our needs and the help we need.   If you kn
ow a veteran in need then please help them make contact with their local NHS Veterans' Service.
It will make a massive difference to the care that you need with the support of veterans that have been through the service as well".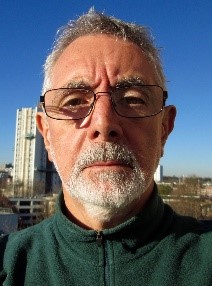 Former Para, Neil Davies, who has received treatment from TILS, said: "This service is much-needed and long overdue.

I came out of the Forces with a spine injury and PTSD. Within a couple of years, I was made redundant, could not pay rent and ended up homeless. This was a low time and I had no idea of where to turn and the PTSD kicked in.
But I continued to claim there was nothing wrong with me, I was self-medicating, drink and drugs. But I wasn't functioning and spent years in the wilderness.
My PTSD was only picked up by an alert GP, who realised that my begging for strong sleeping pills, and complaining of not sleeping, was a pattern of behaviour. By pure luck the GP had attended, in her own time, a PTSD awareness session at St Pancras Hospital.
She was the first doctor to ask me if I had served and was I suffering with recurring nightmares.  She went through a checklist of Combat PTSD and refused to prescribe sleeping pills unless I attended a session at the Veterans' Mental Health service. That action by her, changed my life and led to my recovery.
My advice to other veterans is to go and get checked out.  You have an injury, it's a mental injury, nothing to be ashamed about, get it sorted now. Help is there for you, and you will enjoy your life again."
Walking With The Wounded (WWTW)'s Director of Operations, Fergus Williams, commented, "The NHS is a key partner for WWTW. Although the majority of former military men and women transition successfully to civilian life, a small but significant minority struggle. Those who need support can find their care pathway complex. The launch of the new High Intensity Service in London will enable ex-military personnel and their families to navigate NHS veterans' services with ease.
Importantly, the High Intensity Service adds value to the already existing NHS Veterans Mental Health services. Partnering with the NHS is fundamental in creating a tailored community support service model which is championed by WWTW. This is a fantastic initiative which will make a significant difference to those that served."
The Ripple Pond Director, Rodger Cartwright, said: 'HIS is an important addition in how this nation cares for its veteran community. The Ripple Pond is proud to be part of this much needed service, providing peer-led one-to-one and group support to many of the families involved.
'Our mission as a charity is to deliver effective peer-led services to carers who are supporting loved ones who have been injured physically or psychologically or have an illness connected with their service in the UK Armed Forces. The carers we support include spouses, partners, parents, grandparents, children, and other family members from both the serving and veteran communities'.
Richard Gammage, CEO at Stoll said 'This collaborative effort between the NHS, Stoll and others puts the mental health of our veterans front and centre as an issue to resolve. It's innovative, well thought through and it holds the prospect of making an enduring difference to people's lives.'