Housing providers urged to house 100 Veterans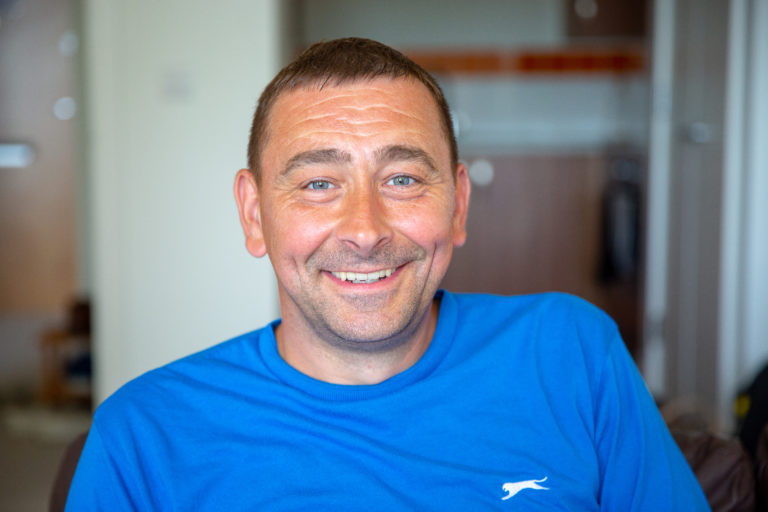 Stoll is launching a nationwide appeal urging social housing providers to allocate at least one property to someone who has served in the Armed Forces. All social housing landlords are being asked to support the initiative.
The House 100 Veterans appeal aims to secure at least 100 properties from social housing providers in England and Wales by the end of the year. Stoll will then match Veterans who need a home with an appropriate property. The House 100 Veterans appeal comes as the nation prepares to commemorate the centenary of the end of World War One. Research by the University of York has identified that every year over 1000 Veterans end up homeless with between 3,000 and 4,000 Veterans needing urgent housing every year.
Ed Tytherleigh, Chief Executive at Stoll, said: "We have a waiting list of over 300 Veterans looking for accommodation. By allocating just one flat at an affordable rent to a Veteran, Britain's social landlords can make a huge difference to end homelessness among the people who have served and fought for our country. I encourage all social housing providers with properties in England and Wales to support our appeal and in doing so remember the sacrifice that people made during World War One and in the conflicts since."
Stoll, the leading provider of supported housing for Veterans, runs the Veterans' Nomination Scheme, which has already found a home for more than 450 Veterans since the initiative started. The Veterans' Nomination Scheme works with about 90 housing associations and local authorities but always needs more properties to meet the demand for housing. A new online tool has been launched to highlight the areas of unmet need where more properties are urgently required.
Ed Tytherleigh continued: "For some Veterans finding secure, affordable housing is one of the biggest challenges of civilian life. We currently have five homeless Veterans chasing every studio or one bedroom flat that becomes available to the scheme in London. We are grateful for the support from all the existing partners – but we need more housing associations and local authorities to support our appeal. We would particularly like to hear from more landlords in London, other metropolitan centres, garrison towns, the South East as well as counties like Devon and Cornwall."
Some people who leave the Armed Forces encounter problems adapting to civilian life. Josh Crooks found himself living in a caravan after a flatshare fell through. Josh says: "I wanted a property in London because the job prospects are better here and I even have a garden for my rescue dog Mowgli. Stoll sorted me out in six weeks when I was in dire straits – I couldn't recommend them enough. I'm looking ahead to the future and I'm excited to see what it holds."
Progress Housing Group, one of the UK's leading supported living providers with nearly 11,000 homes, has been actively supporting the Veterans' Nomination Scheme for a number of years. Stephen Spencer, Progress Housing Group's Head of Customer Service, said: "We're really proud to be part of the Veterans' Nomination Scheme, helping Veterans who may otherwise be homeless to move into quality, affordable homes. Stoll helps to make the process as smooth as possible by assessing the candidates for initial suitability and, if they're matched, they then come to us for the usual pre-tenancy checks. We fully back the House 100 Veterans appeal and urge other housing providers to do their bit during this important WW1 centenary year."
Stoll is also working on a campaign with other charities, including Riverside and Forces in Mind Trust, to reduce Veterans' homelessness as close to zero as possible. Organisations can pledge their support to the campaign here.