Research
Accommodation for Single Veterans: Developing Housing and Support Pathways
Research from the University of York highlights how some vulnerable former Servicemen and women slip through the net and end up homeless after leaving the Armed Forces. The Veterans who took part in the study experienced a varied quality of advice on transitioning from the Armed Forces and inconsistent support from Local Housing Authorities in the years after leaving service. Some of the Local Authorities didn't identify the specialist support available to Veterans.
Please pledge your support here to help make our voice collectively stronger as we continue to tackle Veterans' homelessness.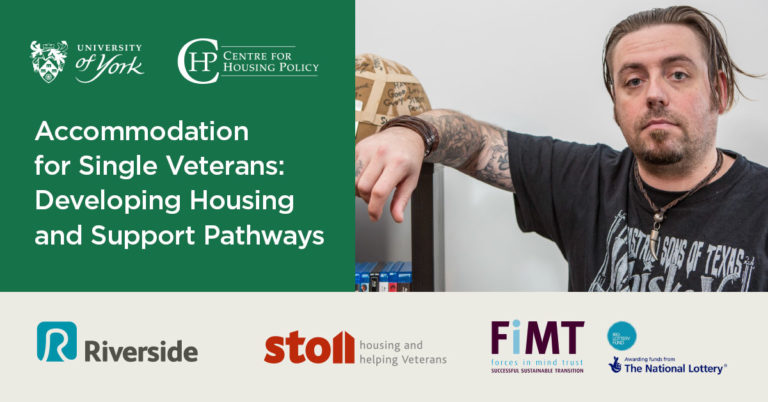 You can read the Executive Summary and the Full Report here.
Alongside the new research, Stoll and Riverside, in collaboration with Cobseo, The Confederation of Service Charities, published three simple recommendations in a call to action:
1             Government to work with the sector to improve the transition process to prevent any serving personnel becoming homeless after service.
2             Local Authorities to consistently check if someone seeking housing support is a veteran and, if they are, to have a clear plan to respond to the veterans they identify.
3             Government to ensure supported housing for veterans is properly resourced.
---
Outreach Transition Service
This report provides an independent assessment highlighting the excellent service that Stoll is providing as well as how to evolve the Outreach Transition Service; for instance by making sure more Service Leavers are aware of the help we can provide. Alongside Forces in Mind Trust, we have published a call to action. The call to action highlights the importance of identifying vulnerable Service Leavers, making sure that they have the right information at the right time, and are offered appropriate, tailored support
"We are pleased that the evidence shows our service is helping those in the London area; we must now ensure there is effective transition support available for Service Leavers in other parts of the country, notably those in the South and South East where the shortfall in appropriate accommodation for Veterans is most acute." – Ed Tytherleigh, Chief Executive.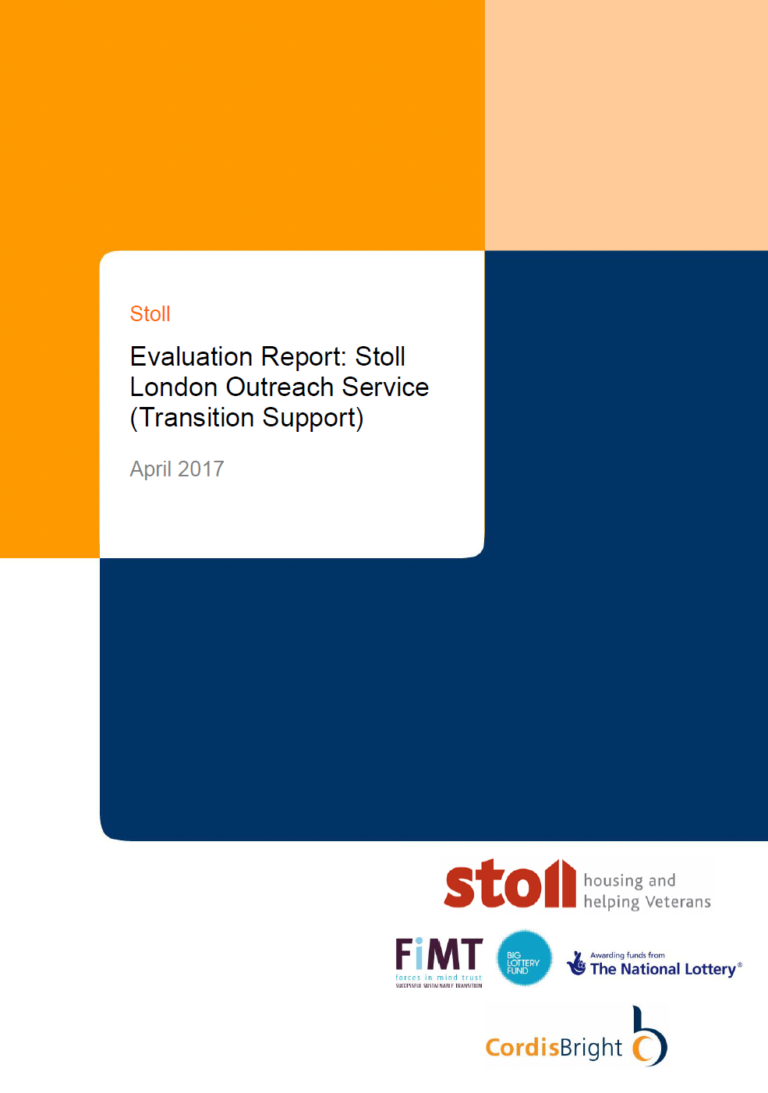 ---
The Centre for Housing Policy at the University of York was commissioned by Stoll and Riverside to undertake research on the accommodation and housing related support needs of single Veterans in Great Britain – read the executive summary below.
The research has highlighted areas of the country with the greatest shortfall of affordable homes to rent for Veterans and as a result we are now building 34 homes in Aldershot, the area identified as having the greatest housing shortfall.
In 2018 the next phase of the research will be published. It will examine the various types of housing available based on interviews with Veterans and surveys with housing providers.